Women May Have More To Offer In Natural Disasters
What do Texas, Florida, California, and Louisiana have in common? They were rated as the riskiest states for extreme weather in America, according to forecast data by the National Oceanic and Atmospheric Administration (NOAA). Since 1980, weather and climate disasters have cost the US $1.6 trillion in damages.
A new study by the University of Colorado Boulder on the influence of gender on natural disaster response revealed that women are quicker to take cover or prepare to evacuate during an emergency when disasters strike. However, the same research found that they have a hard time convincing the men on their life to do the same thing if needs be.
Traditional gender roles are often re-established in the aftermath of disasters: women assume the isolating but important homemaker role while men focus on finances and lead community efforts.
Amidst all this, agencies tasked with providing assistance sometimes still ask to speak to the "man of the house."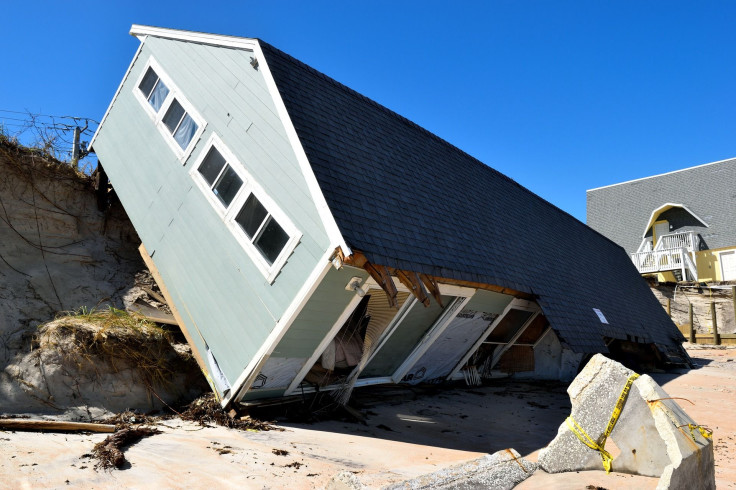 "We found that there are many barriers that disadvantage women in the event of a disaster, leaving them behind when it comes to decision-making and potentially slowing down their recovery," said lead author Melissa Villarreal, a Ph.D. student in the Department of Sociology and research assistant at the Natural Hazards Center.
Together with co-author and Texas A&M University Assistant Professor Michelle Meyer, the researchers analyzed in-depth interviews with 33 women and 10 men across two Texas towns that discussed their experiences in the midst of and the year after the disaster. Some were from Granbury, which was hit by an EF-4 tornado that killed six and cut a mile-wide swath of destruction, damaging 600 homes, in 2013. Others were from West, where an explosion at a fertilizer company that same year killed 15 and destroyed 100 homes.
One would think men and women respond the same way in these situations but that was not the case. The circumstances surrounding these events might have been different but they exhibited common gender-influenced patterns.
"Women seemed to have a different risk perception and desire for protective action than the men in their lives, but men often determined when and what type of action families took," Villareal wrote. "In some cases, this put women and their families in greater danger."
Recent studies have found that women tend to have a higher perception of risk. Despite this, they are not regarded the same way as men out of being labeled as "worriers." Women in the new study also complained that recovery organizations tended to call the men of the household to find out where to direct aid, even when women had filled out the forms requesting it.
"Eliminating the male head-of-household model is crucial for speeding overall household recovery," the authors concluded.
Although women take on many responsibilities in times of disaster, they were often excluded from leadership roles in community recovery projects.
"If your perspective is not taken into consideration and you feel isolated, that can impede your mental health recovery," said Villareal.
Ultimately, she would like to see government agencies consider gender differences when crafting disaster warnings and prioritize providing childcare post-disaster so that women can play a greater role in community efforts.
"If we can put racial and gender forms of bias aside and listen to all the people tell their stories about what is affecting them, that could go a long way in helping communities recover," Villarreal added.
© Copyright IBTimes 2023. All rights reserved.