'Wonder Woman' Spoilers: Robin Wright Reveals Why She Joined Cast As Antiope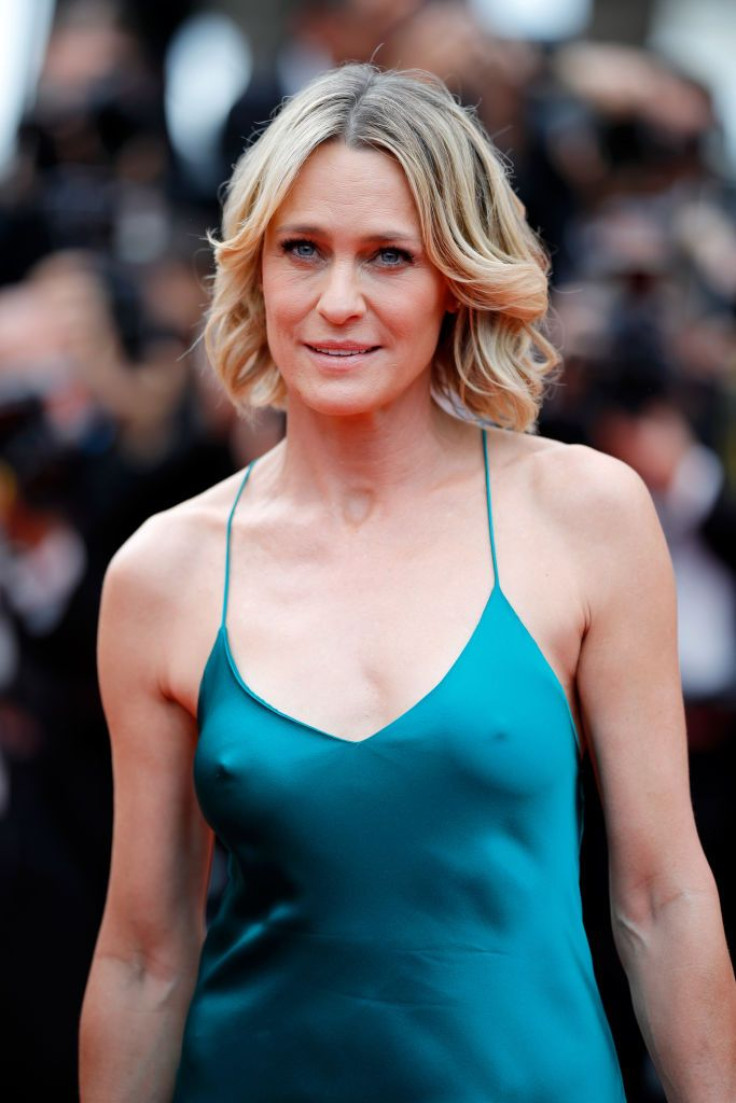 "Wonder Woman" is set to dominate the big screen in just a couple of weeks, and the DC film will be led by an all-star cast including Gal Gadot as Diana Prince, Connie Nielsen as Queen Hippolyta and Robin Wright as Antiope.
Empire revealed that Wright had a lot of reasons for joining the cast, but one of the most important ones was "to get in the best shape of my life at 50 years of age."
READ: Patty Jenkins already has a great idea for 'Wonder Woman' sequel
Before filming even began, director Patty Jenkins already created an Amazonian boot camp that would train the entire cast for fight scenes and help them get in shape. "My body hated me," Gadot recalled of the experience.
But Jenkins had a different opinion about it, describing it as a "riot." "We had 80 incredible women, all living in one Italian summer camp, from supermodels to the best female boxer in the world. It was rangy women just stalking around with their badass moves in droves, all becoming best friends and all super-intrigued by one another," she said.
Earlier, Jenkins told Sci-Fi Now that she is hopeful that "Wonder Woman" would open more doors for female-led movies. "If it succeeds, it will make an impact. Obviously, I hope the film is super successful, and therefore I hope that becomes something people believe in. I think that I'm not the only person who's fighting that battle," she said.
The filmmaker knows there have been tons of successful movies already with empowering female leads, but "Wonder Woman" is going to be a new precedent because Diana Prince is the only woman in the Justice League. "Things like 'The Hunger Games' have already made a huge impact, and I think they helped open the door for us. It's finally saying: 'Look, there are people making these things with female leads that doesn't become a chicks' film! It becomes a film for both genders!' and so other people have opened the door, but I certainly hope that in the superhero genre this will change things," she said.
At the same time, Jenkins strongly believes the studio made the perfect choice in casting Gadot as the titular superhero because she truly embodies all the positive attributes of Wonder Woman. Not only is she a feminist, but she is also a positive role model who is kind, compassionate, and brave.
"Oh my God, they couldn't have found anybody better in the whole wide world. Just look at Gal Gadot when she smiles or when she meets somebody and shakes their hand. That is the embodiment of Wonder Woman. She is so beautiful and powerful, but kind and generous and thoughtful. She's just an amazing person," she gushed.
Aside from Gadot, Wright and Nielson, Chris Pine is joining the cast as Diana's love interest Steve Trevor, Said Taghmaoui as Steve's trusted friend Sameer, Lucy Davis as Etta Candy, David Thewlis as the villain Ares and Ann Wolfe as Artemis.
"Wonder Woman" will be released on June 2.
© Copyright IBTimes 2023. All rights reserved.
FOLLOW MORE IBT NEWS ON THE BELOW CHANNELS