Work-From-Home Fatigue During COVID Is Real. Here's How To Fight It
KEY POINTS
Get outside, get some exercise, just some of the ways to cope
Zoom is not adequate social interaction, one psychiatrist said
Frustrations surfaced very early on in the pandemic
On top of mounting frustration during the pandemic, health officials are trying to get out the word on how to cope with the stress of working from home.
TBS Balumarali, a London-based consultant psychiatrist, told BBC News that the isolation of working from home can be a detriment to mental health.
"Humans are social animals," he said in a Nov. 16 article. "Staring into a screen on Zoom is not enough."
BBC News featured results and commentary on a survey from the Royal Institute of British Architects that found it's not just the pandemic that's damaging to mental health. The isolation of working from home, the inability to separate work from private life and the lack of a comfortable workspace all add up.
Getting enough sunlight is just one of the recommendations for a better work-from-home environment.
"Sunlight is the starting block because it has such a big impact on the way we feel about a space - and on regulating sleep," Ben Channon, the head of well-being at Assael Architecture in London, was quoted as saying. "Dealing with COVID has been exhausting for everyone, so that's particularly important right now."
Even by June, a few months into a pandemic that closed down office space, people were having a tough time clocking out. Dr. Sue Varma, a fellow at the American Psychiatric Association, told CBS News in June that workers were burning out quickly because of the lack of social support.
"They feel a sense of hopelessness and they feel a sense of pessimism. It's almost like this idea, like, it doesn't matter," she said. "Whatever I do, no one's going to appreciate it."
Stanford economist Nicholas Bloom, meanwhile, saw problems emerge in the very early stages of the pandemic.
"We are home working alongside our kids, in unsuitable spaces, with no choice and no in-office days," he said in a statement in March. "This will create a productivity disaster for firms."
Results from a poll for the Royal Institute of British Architects found 70% of the survey respondents felt it was how their home was set up that was impacting their mental well-being.
"A home that meets one's needs because it is appropriately designed can also make people feel more in control, and that is especially relevant when life feels uncertain," Eleanor Ratcliffe, an environmental psychologist at the University of Surrey, said in a statement.
Apart from sunlight and social interactions in the physical space, experts commenting for the BBC News report suggested everything from ambient noise to houseplants and exercise as important ways to improve mental health during the lockdown.
For wellness expert Bobby Chacko, a lot can come down to personal decisions aimed at redefining the situation.
"I always advise people to get creative when they're feeling stressed," he told the Associated Press. "Step away from the parts of life that are causing stress and write, draw, paint, create music, or do something that sparks your inner creative."
But at least one workaholic found inspiration in the situation. In an interview with Rolling Stone, pop diva Taylor Swift said she drew on her own melancholy for her latest album, "Folklore."
"There's so much stress everywhere you turn that I kind of wanted to make an album that felt sort of like a hug, or like your favorite sweater that makes you feel like you want to put it on. Like a good cardigan, a good, worn-in cardigan. Or something that makes you reminisce on your childhood," Swift said.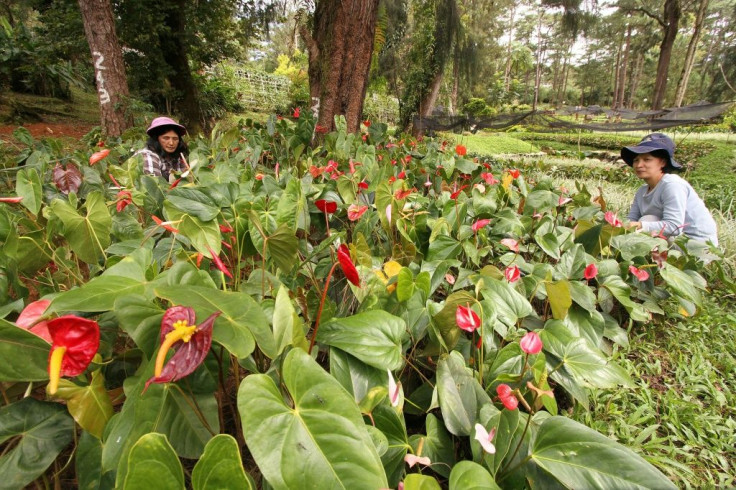 © Copyright IBTimes 2023. All rights reserved.