Taylor Swift Reveals Why She 'Leaned Into Sadness' When Making 'Folklore'
KEY POINTS
Taylor Swift said she wanted to make "Folklore" an album that gives comfort to listeners
Swift noted that sadness can be "cozy" sometimes
This is why the singer leaned into melancholy when she was making her eighth studio album
Taylor Swift opened up about her latest offering, "Folklore," and revealed why she decided to comfort fans by leaning into melancholy for her record-breaking album.
Swift, who was interviewed by Beatles legend Paul McCartney for Rolling Stone's new cover story, explained that she wanted to make an album that "felt sort of like a hug" to everyone who is stressed about living in a time of fear and uncertainty.
The "Bad Blood" hitmaker also explained that she wanted "Folklore" to feel like a "good, worn-in cardigan" that took everyone back to their childhood.
"There's so much stress everywhere you turn that I kind of wanted to make an album that felt sort of like a hug, or like your favorite sweater that makes you feel like you want to put it on. Like a good cardigan, a good, worn-in cardigan. Or something that makes you reminisce on your childhood," Swift told McCartney.
Later in the discussion, the 30-year-old musician also explained that she wanted to make sadness the central theme of the album in a way that made it less scary and more comforting because some may have needed it this year amid the ongoing COVID-19 pandemic.
"I think sadness can be cozy. It can obviously be traumatic and stressful, too, but I kind of wad trying to lean into sadness that feels like somehow enveloping in not such a scary way - like nostalgia and whimsy incorporated into a feeling like you're not alright. Because I don't think anybody was really feeling like they were in their prime this year," Swift said.
Earlier this year, the Grammy-winning artist noted how isolation played a big role in the making of the album and how it helped her during the lockdown period.
"In isolation, my imagination has run wild and this album is the result, a collection of songs and stories that flowed like a stream of consciousness. Picking up a pen was my way of escaping into fantasy, history, and memory. I've told these stories to the best of my ability with all the love, wonder, and whimsy they deserve," Swift wrote on Twitter.
"Folklore" turned out be to be a massive success for the singer and broke many records in the first 10 weeks of its release. The album recently achieved the monumental feat of selling 1 million copies, becoming the first million-seller of 2020.
"Folklore" is Swift's ninth album to sell at least 1 million copies in the U.S.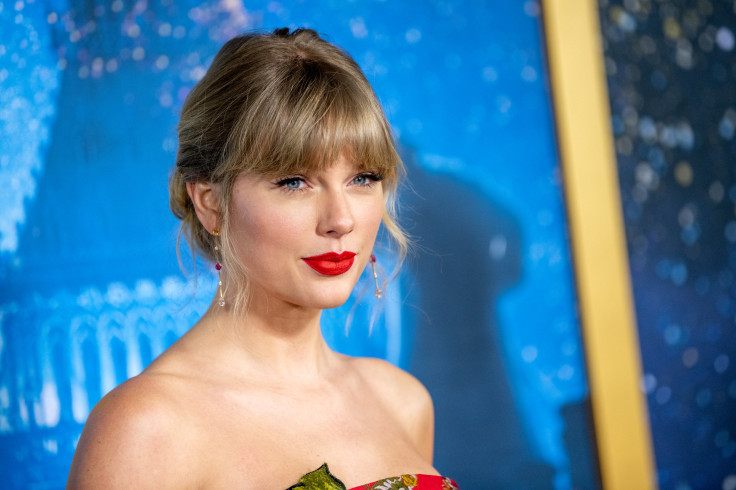 © Copyright IBTimes 2023. All rights reserved.