World Bank Pledges $1.5 Billion To Pakistan; IMF Loan Up To $7.3 Billion Under Consideration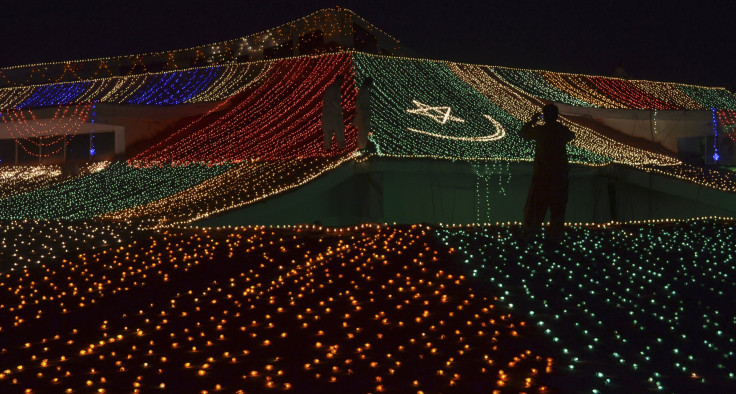 The World Bank will contribute $1.5 billion to Pakistan for the current fiscal year that began in July to support the government's economic policies, while the International Monetary Fund, or IMF, is considering Islamabad's request for a loan of up to $7.3 billion, Pakistan's finance ministry said.
Philippe Le Houerou, vice president of the World Bank, who held talks with Pakistan's Finance Minister Ishaq Dar, on Wednesday, in Islamabad, expressed desire to extend financial assistance to Pakistan after reviewing the government's developmental programs and measures to achieve macro-economic stability, the country's finance ministry said in a statement.
Pakistan has been battling a crippling energy crisis, which is estimated to have cut the nation's economic growth by nearly 2 percent. The South Asian nation, which grew by 3.59 percent in the fiscal year ending in 2013, has been trying to attract foreign investment, rein in inflation and chronic unemployment.
Meanwhile, the IMF is expected to approve a $6.6 billion loan after the Pakistani government has undertaken all the measures required of it by the IMF to sanction the loan.
"A formal request has been dispatched to IMF for the loan program and it is expected that the Fund will grant approval to the same by September 4," Dar told Pakistan's Geo News.
Pakistan's public debt has ballooned to 14 trillion rupees (about $135 billion) in June 2013 from 3 trillion rupees in 1999, according to finance ministry figures. But, the country's circular debt has been cleared and power tariffs have been rationalized, according to the ministry.
The government had announced, in June, a macroeconomic stability framework to be implemented over the next three years and aimed at increasing the tax-to-GDP ratio to 13 percent, reduce fiscal deficit to 4 percent and public debt to 57.5 percent, and increase the investment-to-GDP ratio to 20 percent, the finance ministry said.
The ministry said initial reactions to the government's measures have been largely positive, as Pakistani stocks are booming and foreign remittances from Pakistanis living abroad have risen to a record amount of $1.4 billion in July 2013. Citing a survey, the ministry also noted that foreign investor confidence in the country is improving.
The World Bank, in a report published on Tuesday, said: "Pakistan has many "positives". These positives include the legitimacy of its institutions, capacity to implement national projects, growth in remittances, natural resource base, potential in food production and mining, its strategic location, and the rapid growth of women in the labor force. These positives can help reinvigorate the economy."
At the same time, the report also recommended six key actions to be implemented urgently, including reform of the power, health and education sectors, better revenue mobilization and reinvigoration of state-owned enterprises.
© Copyright IBTimes 2023. All rights reserved.