Kerry, In Pakistan, Says Obama Has Timeline For Ending Drone Strikes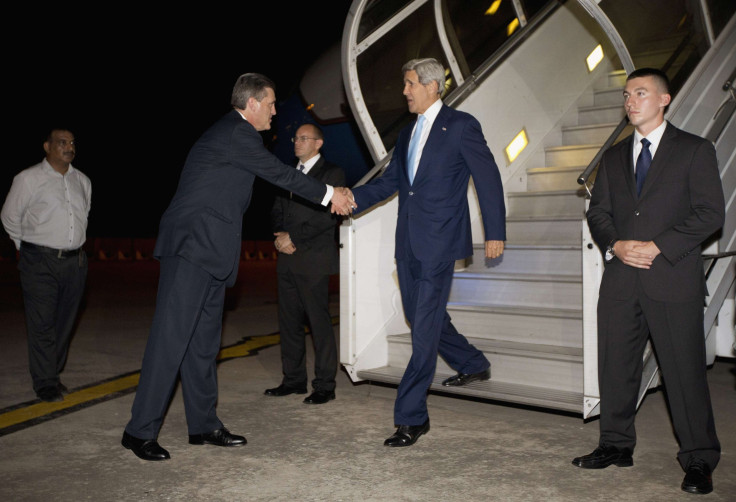 U.S. Secretary of State John Kerry said Thursday in Islamabad, Pakistan, that U.S. President Barack Obama "has a very real timeline" to end drone strikes in Pakistan, and, he said, "we hope it's going to be very, very soon."
"We want to work with Pakistan, not against it," Kerry said in an interview with Pakistani TV. "The program will end as we have eliminated most of the threat and continue to eliminate it."
Kerry appeared on TV with Pakistani Foreign Minister Sartaj Aziz, who said "We also shared our concerns on the drone strikes, which Pakistan not only considers as violation of our sovereignty but also counterproductive as they undermine overall counterterrorism efforts," Bloomberg reported.
The two also touched on the Kashmir dispute with India, and the future of Afghan security after the U.S. pulls out in 2014.
Kerry, who arrived last night, is in Pakistan to "promote security, strengthen the Pakistani economy, and reinforce …ties between the United States and Pakistan, in addition to region topics of mutual interest," the State Department release about the trip said. Kerry is the first U.S. official to visit Pakistan since the elections in May.
© Copyright IBTimes 2023. All rights reserved.