The World Is More Dissatisfied With Democracy Than Ever, Research Says
KEY POINTS
Over 57 percent of the world is not satisfied with democracy
The figure includes over half of all Americans
Satisfaction is at an all-time high in many European countries
Global dissatisfaction with democracy has reached an all-time high, according to new research from Cambridge University. Despite what many might be quick to believe, these negative sentiment actually predates the current acrimonious political climate.
A massive 25-year study of 154 countries and over four million people released on Wednesday revealed that 57.5 percent of respondents are dissatisfied with democracy. Additional research indicated that 2019 marked "the highest level of democratic discontent" on record. The findings were reported by CNBC.
Over the last 25 years, global discontent toward the once-celebrated system of government grew from a little over a third to more than half of all respondents. Shifts in satisfaction levels were often a response to "objective circumstances and events" such as economic shocks and corruption scandals, the report said.
One of the largest and most notable jumps in dissatisfaction came after the 2008 financial crisis, a spike of over 6.5 percent. Another alarming revelation of the report is that many large democracies, including the U.S., Australia, the U.K. and Brazil, were now at their highest-ever level of dissatisfaction with democracy. According to the report, the U.S. in particular had seen a "dramatic and unexpected" decline in satisfaction with the system.
At the study's inception in 1995, more than 75 percent of U.S. citizens were satisfied with American democracy. Confidence was dramatically shaken after the 2008 financial crash and has been dipping ever since. Today, fewer than 50 percent of Americans are satisfied with the democracy in their country. "Such levels of democratic dissatisfaction would not be unusual elsewhere," the report said. "But for the United States, it marks an 'end of exceptionalism' — a profound shift in America's view of itself, and therefore, of its place in the world."
Meanwhile, in Europe, satisfaction with democracy is at an all-time high, particularly in countries like Denmark, Switzerland and Norway.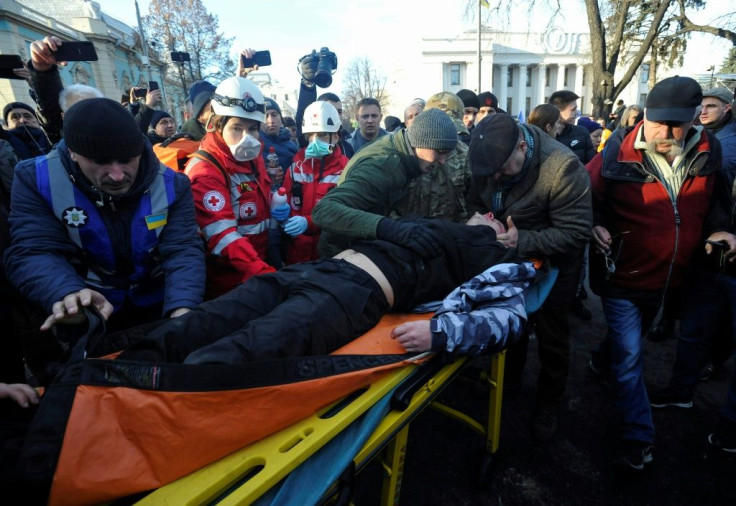 © Copyright IBTimes 2023. All rights reserved.