Is The World Preparing For War? NATO General Says Alliance Is 'Increasing The Readiness' Of Troops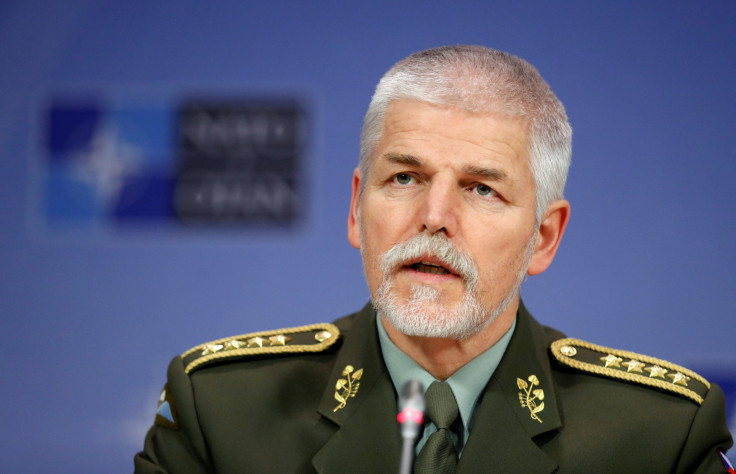 The North Atlantic Treaty Organization (NATO) was expected to face increased challenges across the globe, prompting officials to take measures in order to prepare for security concerns and terrorism threats. Changes in Europe's diplomatic atmosphere have specifically caused the organization to pay closer attention to military readiness, NATO's commander Petr Pavel told Germany's public international broadcaster Deutsche Welle at the Munich Security Conference held Friday to Sunday.
NATO, a pact between 28 countries in Europe and North America, has the primary function of protecting member countries through the military and government. It was established after the treaty was signed April 4, 1949, and has taken on a vital role in maintaining peaceful global relations.
Following the NATO Wales Summit in 2014, the alliance has been "increasing the readiness of the troops in all member nations, as well as the assets that are owned by the alliance," Pavel said. "Since we are aware of our primary task - the protection of our allies' territory and populations - we have to take the measures that correspond to the security situation."
The biggest challenges that NATO was anticipated to face include how the alliance was going to adapt to changes within member nations, like President Donald Trump's new position on NATO's capabilities as well as the growing issue of terrorism, Pavel added.
The general also discussed the threat of Russia in comparison to what it was two years ago:
"I believe that Russia doesn't have a serious intent to attack NATO - we have to be realistic. But there are significant capabilities and military build-up and modernization that make it necessary for us to be ready for any contingency," he said.
In observing Baltic countries with a large amount of Russian minorities, Pavel said several nations are growing more worried about the power of Russia's government and military: "We have to be ready for any threat, even potential ones. That's why we have to consider Russia as a source of concern."
© Copyright IBTimes 2023. All rights reserved.
FOLLOW MORE IBT NEWS ON THE BELOW CHANNELS