World's Highest Paid Athletes 2015: Floyd Mayweather Tops Forbes List With $300 Million In Earnings, Beats Pacquiao, Ronaldo, Messi,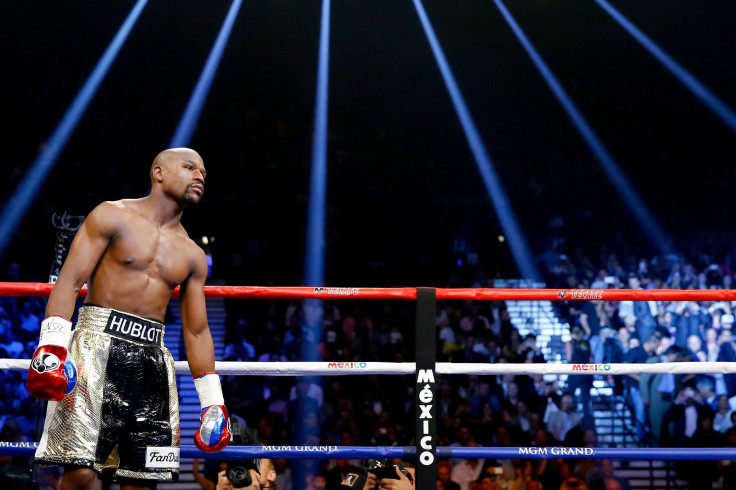 Floyd Mayweather Jr. gave himself the nickname "Money," and tasteless as it might seem, perhaps that title is justified. For the third time in four years, the boxer is the world's highest-paid athlete, according to Forbes' rankings for 2015, with $285 million in winnings and $15 million in endorsements.
His heavily publicized May 2 boxing match against Manny Pacquiao, who, coincidentally, ranked second on Forbes' list with earnings of $160 million, boosted Mayweather's income significantly. He took home $100 million simply on the night of the fight -- that didn't include his share of the revenue the fight generated from tickets, viewing purchases and sponsorships. His total earnings of $300 million, meanwhile, crushed Tiger Wood's 2008 record of $115 million.
Soccer player Cristiano Ronaldo took third place, with $79.6 million, and Lionel Messi's earnings of $73.8 million put him in fourth place.
The Forbes list is based on salaries, prize money and bonuses earned between June 1, 2014, and June 1, 2015, and it doesn't subtract taxes or fees for agents. It does not include retired athletes.
If the list is any indication, the world's highest-paid athletes are earning more and more every year. The floor for the top 100 highest-paid athletes has risen steadily in recent years, Forbes noted. NBA player James Harden was the 100th highest-paid athlete in 2015; he raked in $18.8 million. In 2014, No. 100 made $17.3 million, and $16.4 million the year before.
Nationalities and sports on the list varied slightly, with a cricketeer and a Formula 1 driver finishing in the top 100. No hockey players made the list, however, and women were conspicuously thin in the rankings. Tennis player Maria Sharapova was the highest-ranked female athlete on the list, taking the No. 26 spot with earnings of $29.7 million. Serena Williams was the next highest-earning female athlete, in the No. 47 slot.
© Copyright IBTimes 2023. All rights reserved.