World's last 'Ghost Car' estimated to fetch $500,000 at RM Auctions [PHOTOS]
On July 30, 2011, collector car auction house RM Auctions' St John's sale will feature an extraordinary celebrity convertible that is believed to be the last of its kind.
Popularly known as the Ghost Car, the 1939 Pontiac Plexiglas Deluxe Six is America's first transparent car with a reported production cost of $25,000.
The 1939 model was the first Plexiglas collaboration between GM and Rohm & Haas, and holds a special place in the history books.
The world's first transparent acrylic sheet product, Plexiglas was a serendipitous discovery arising from Rohm & Haas' work with laminated safety glass. Made of Rohm & Haas's new Plexiglas, fitted to a 1939 Pontiac Deluxe Six chassis, the body exposes the car's innards for all to see.
Using drawings for the Pontiac four-door Touring Sedan, Rohm & Haas constructed an exact replica body using Plexiglas in place of the outer sheet-metal. The structural metal underneath was given a copper wash, and all hardware, including the dashboard, was chrome plated. Rubber moldings were made in white, as were the car's tires.
Check out the exclusive visuals of the Ghost Car below: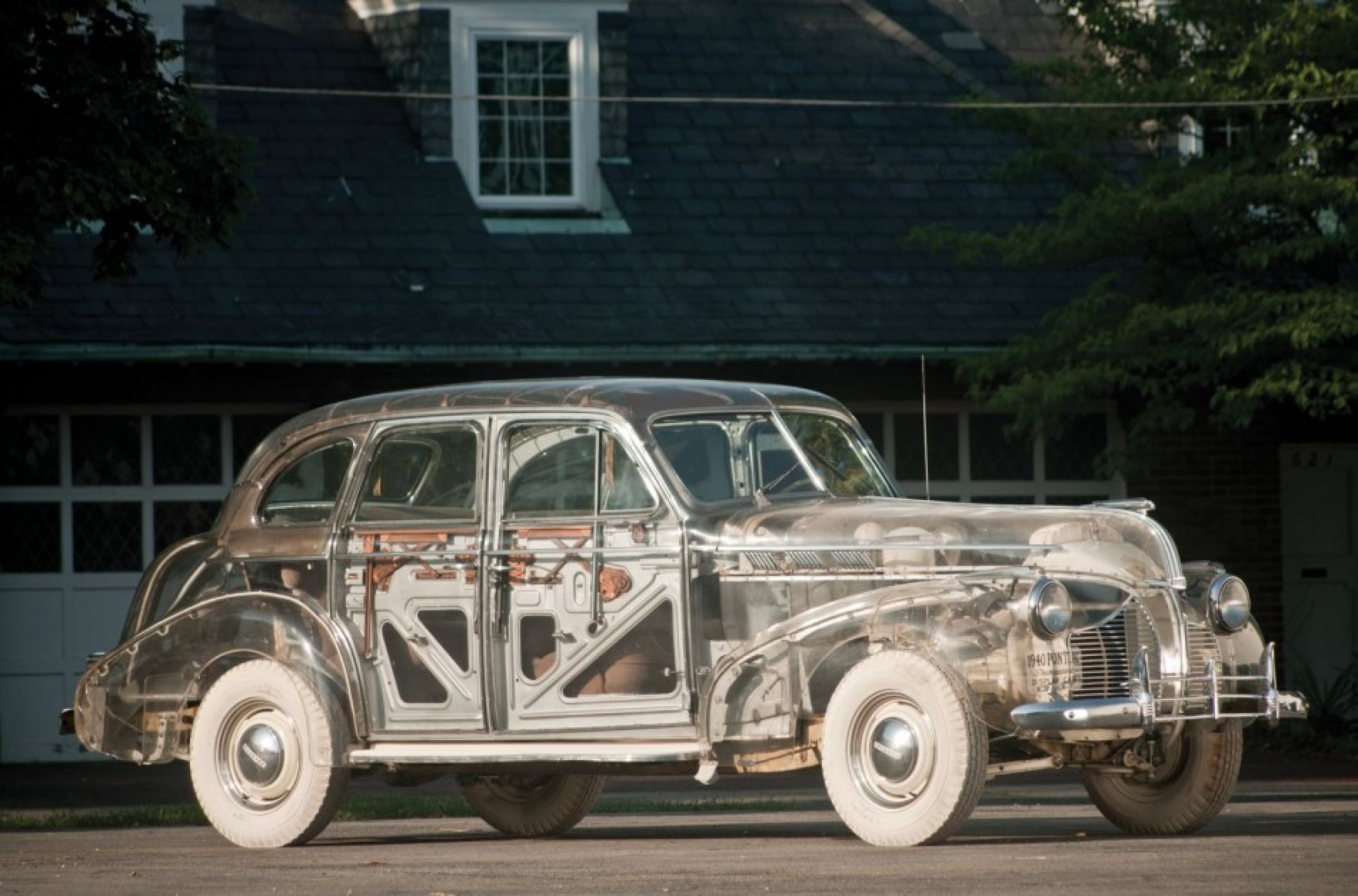 © Copyright IBTimes 2023. All rights reserved.