World's Most Premature Baby Survives Despite 0% Chance Of Living, Celebrates First Birthday
KEY POINTS
Despite being given a 0% chance of survival at birth, a baby from Minnesota is now celebrating his first birthday
Richard Hutchinson was still so tiny when he was born that his parents could hold him in a single palm of their hands
Baby Richard now holds the record for being the world's most premature baby to survive
Despite having a 0% chance of survival when he was born, baby Richard is now rejoicing in the miracle of life as he celebrates his first birthday.
Born five months prematurely, Richard Scott William Hutchinson was still so small when he came out of his mother's womb. Weighing just 11.9 ounces, baby Richard was so tiny that his parents could hold him in a single palm of their hands.
Richard's mother, Beth Hutchinson, experienced medical complications early into her pregnancy and had to go into labor four months earlier than expected, CNN has learned.
Doctors prepared parents Beth and Rick Hutchinson for the worst, informing them of the effects of having a baby born so early. A year later, however, Richard is still enjoying his miraculous life with his family and their dogs.
The joyful event has made Richard the world's most premature baby to survive, according to the Guinness World Records.
"When [his father] Rick and Beth received prenatal counseling on what to expect with a baby born so early, they were given a 0% chance of survival by our neonatology team," Dr. Stacy Kern, Richard's neonatologist at Children's Minnesota, told the Guinness World Records.
"I knew the first few weeks of Richard's life would be very difficult, but I felt that if he could make it through that, he would be a survivor."
It hasn't been smooth sailing for the family during the first few months of Richard's life. Due to the COVID-19 pandemic, Richard's parents weren't allowed to stay overnight at the hospital where he was admitted, so they had to travel daily from Wisconsin to Minneapolis.
"We made sure we were there to give him support," Rick said. "I think that helped him get through this because he knew he could count on us."
After spending more than six months in the hospital, Richard was finally discharged and allowed to go home, where he continued to grow and recover.
"The day Richard was discharged from the NICU was such a special day. I remember picking him up out of his crib and just holding him with tears in my eyes," Kern said.
"I couldn't believe this was the same little boy that once was so sick, that I feared he may not survive. The same little boy that once fit in the palm of my hand, with skin so translucent that I could see every rib and vessel in his tiny body. I couldn't help but squeeze him and tell him how proud I was of him."
When asked how she feels about Richard's world record, Beth told CNN, "It doesn't feel real."
"We're still surprised about it. But we're happy. It's a way we can share his story to raise awareness about premature births."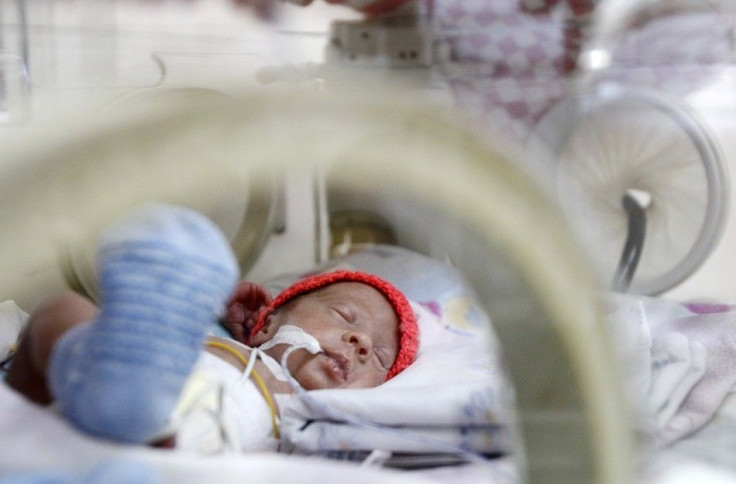 © Copyright IBTimes 2023. All rights reserved.