Would A Large City In A Democratic Nation Ever Elect An Extremist, Right-Wing Mayor? Mumbai, India, Already Has One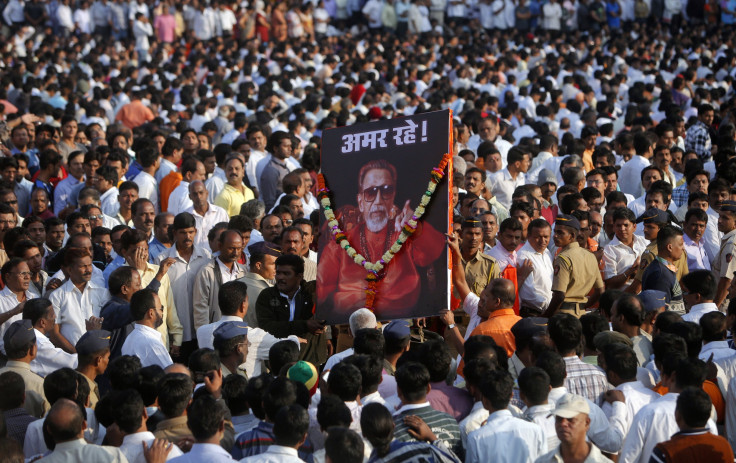 Imagine if one of the largest American cities – say, New York, Chicago or Los Angeles – held a mayoral election in which one of the candidates espoused virulently racialist views, favoring one segment of the population, while castigating other communities and campaigning for their removal or deportation.
Now, imagine if such a candidate won the election by a decisive majority.
Think such a thing could not happen in a democratic country in the early 21st century?
Actually, it has already happened ... in India, the world's most populous democracy.
In March 2012, a man named Sunil Prabhu was elected mayor of Mumbai (aka Bombay), a city of some 1 million people on the western coast of India and the financial and cultural hub of the country. Prabhu is a member of Shiv Sena, an extreme right-wing Hindu nationalist party, which is allied with the slightly more moderate Bharatiya Janata Party, the largest opposition party in India.
Shiv Sena was founded in the mid-1960s by a man named Bal Thackeray as a way of ensuring that native Maharashtrans were granted preferences in jobs, housing and university seats over migrants who had come to Mumbai from other parts of India, particularly South India, Gujarat and in recent years, from northeast India. Over the years, Shiv Sena expanded to embrace a pan-Hindu outlook for the whole of India, leading to the formation of an alliance with the BJP.
Shiv Sena currently holds about 16 percent of the seats in the Maharashtra Legislative Assembly.
Since the party's formation, Shiv Sena members have been accused of exerting control over the unions that work in the huge local Bollywood film industry and of pressuring local employers to only hire Maharashtrans. They have also been accused of regularly using threats, extortion and violence.
Bal Thackeray also had a long history of making incendiary comments against India's Muslim minorities.
"When I come into my element, I will not allow a single fanatic Muslim to live in Maharashtra, and wherever we have party branches, right up to Jammu & Kashmir," he told the party newspaper.
He also claimed that periodic protests and riots by Muslims in India were "pre-planned" and designed simply to foment trouble and destabilize India.
"After [the] Babri Mosque demolition [of December 1992], they [Muslims] started riots in Mumbai," he said. "Even during the Godhra carnage [a train burning in February 2002], they locked up three [cars] of [the] Sabarmati Express and burnt people, women and children, alive. Similarly, the Mumbai violence [of August 2012] was pre-planned," Thackeray asserted.
He also added menacingly: "Give me control of the army. I will show you miracles and set everything right within a month. Just hand over the army to me."
Bal Thackeray died in November 2012.
Shiv Sena has also condemned the acceptance of Western customs like dating, kissing in public and the observance of Valentine's Day as an affront to traditional Indian values. Recently, Prabhu agreed with a measure proposed by a Mumbai councilor that scantily clad mannequins should be removed from storefront windows lest they incite men to commit sexual assault.
With respect to more serious matters, Prabhu had submitted a plan to register migrant workers from other parts of India, an idea Shiv Sena has long embraced. "Putting some restrictions on migrant workers is also an effective way to control their influx," he said.
"We are preparing a policy to implement the new system. It will be made mandatory for contractors to give all details of the labors appointed by him, like name, age, finger prints, current address and native place."
He added: "Normally migrant laborers live in slums or they encroach upon pavements. It is a huge headache for citizens as well as for the civic body."
Similar registration schemes in other parts of India, like Ludhiana in Punjab, have been widely criticized for encouraging corruption and brube-taking by police and placing migrant laborers in a vulnerable position. But Prabhu insisted that system would be a good way to "track criminals" in the city.
© Copyright IBTimes 2023. All rights reserved.