WrestleMania Burns: See The Picture Of 'WWE' Star Triple H's 2nd-Degree Burns From Dry Ice [PHOTO]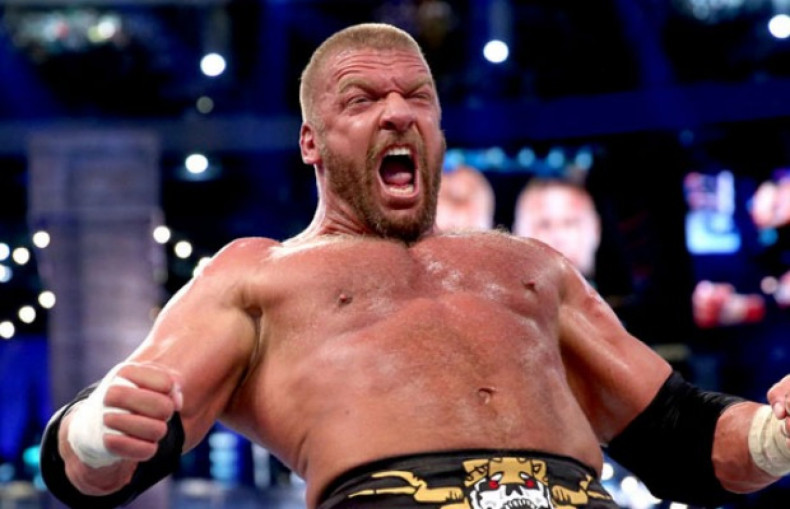 Well-known WWE superstar Triple H tweeted a photo of the second-degree burns that he suffered during WrestleMania 29.
Triple H recounted the incident, which occurred during his pyrotechnic-laced WrestleMania 29 entrance, on his Twitter account.
"For those wondering... Stuff stuck to me at mania was dry ice. Gave me 2nd degree burns on torso & arms," the 43-year-old tweeted.
According to TMZ, Triple H suffered the second-degree burns when he accidentally crossed the path of a special effects machine, which was spraying dry ice to produce "a smoky effect" for the wrestler's cinematic entrance to the arena. The dry ice clung to Triple H's body, causing the second-degree burns to his arms and torso.
Despite the injury, Triple H finished his WrestleMania 29 match against fellow WWE star Brock Lesnar without further incident. The 13-time world champion only addressed the injury to quell the mockery of wrestling fans, some of whom were questioning the dry ice incident, TMZ reports.
This isn't the first time that Triple H has suffered a serious injury at a WWE event. In 2001, the veteran wrestler suffered a complete tear of his left quadriceps during a match against Chris Jericho. Soon after, he suffered a tear of his right quadriceps muscle in a match against Randy Orton.
In all three circumstances, he found a way to finish the match.