Wrestlemania Rumors: The Undertaker To Face AJ Styles, John Cena Set To Return
KEY POINTS
The Undertaker is rumored to face against AJ Styles in Wrestlemania
John Cena is expected to return to the WWE soon
John Cena and Goldberg are speculated to face off in Wrestlemania
Wrestlemania is approaching and the rumors are starting to brew. The biggest pay per view of the year is expected to have the grandest stars available for the WWE roster. The Undertaker is expected to return, as Wrestlemania is almost synonymous with his legendary image.
For the longest time, he was known to have the hottest Wrestlemania winning record until the streak was broken by Brock Lesnar. Roman Reigns followed by adding another tally to The Phenom's loss column in Wrestlemania 33. Regardless of these, The Undertaker remains to be one of the greatest to ever grace the ring. Multiple stars have attempted to conquer the Dead Man and the next rumored for the challenge is AJ Styles.
The Phenomenal One is currently nursing an injury he sustained from the Royal Rumble. But if speculations are accurate, he should be cleared to compete by late February, more than enough time for Wrestlemania.
AJ Styles is one of the more dynamic and versatile wrestlers in the company. With an array of moves and mobility due to his size, he can be a compatible matchup for The Undertaker. Styles has been one of the more popular names in the independent circuit. His WWE debut propelled him to a higher status as he is a three-time United States Champion and has held the WWE Championship twice.
In addition to this matchup, John Cena is also expected to return to the ring. The possibility of Cena and Goldberg in a match is not out of the window. Goldberg is currently in a feud with The Fiend Bray Wyatt. Whether Goldberg takes the loss or leads to a title run, Cena jumping into the picture can stir an epic storyline.
Cena and Goldberg were the biggest names of their respective eras and the two juggernauts wrestling in the biggest pay per view of the year can mean big for the company.
John Cena has been in sporadic appearances in WWE as he's focusing on other television commitments. He is a 16-time world champion and has made a name for himself in the wrestling industry.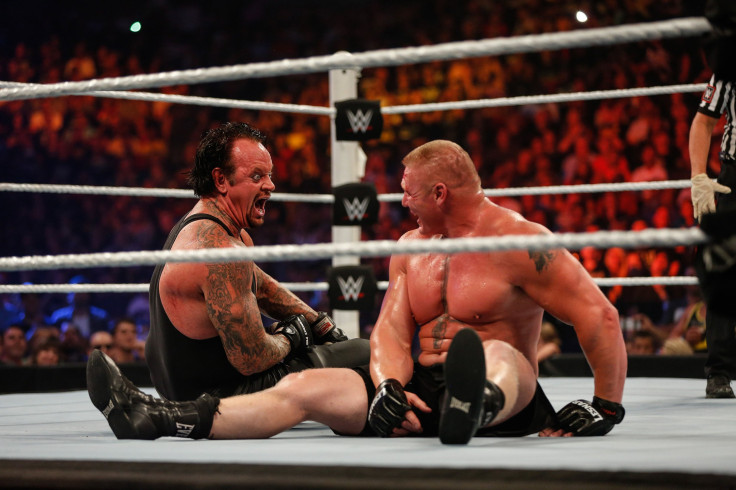 © Copyright IBTimes 2023. All rights reserved.