'WWE 2K22' Rumors: 2K Preps For New WWE Video Game, May Release Title This Year – Report
KEY POINTS
2K is working on a new WWE video game, a report says
Representatives did face scans and voiceover work for WWE talents at the 2021 Royal Rumble
There were reportedly plans to have most, if not the entire roster, scanned to be included in future "WWE 2K" games
The WWE just wrapped up the 2021 Royal Rumble, and most of the stars on the shows were around for the annual spectacle. Considering that the world remains in a pandemic, it was the perfect opportunity to do face scans and some voiceovers needed by 2K for a potential new game offering, a report says.
There was no "WWE 2K21" in 2020 as game developers tried to figure out why the last title, "WWE 2K20," did not fly. "WWE 2K20" launched in 2019, and the game was not spared from heavy criticism. It was also the worst-selling game of the series, forcing game developers to regroup and figure out solutions to the glitches and shortcomings pointed out by players.
But now, it appears 2K is ready to try again and is starting to get back to work. Representatives of the publisher were present during the WWE pay-per-view in Florida to do face scans and voiceovers for the next edition of the game, Mike Johnson of PWInsider reported, citing unnamed insiders.
WWE talents recorded voiceover work for the next video game, according to the outlet. The report said there were also plans to have most, if not the entire roster, scanned to be included in future "WWE 2K" games.
If not another "WWE 2K" game, there may be a new game coming out soon. And if the suggested time frame stays the course, there is a big chance that a new WWE-themed game could be out by fall this year.
In 2020, there was still a WWE game that came out in "WWE Battlegrounds." It was seen more as an offering to give "WWE 2K" a break. Although it was not spared from glitches, it may have bought 2K game developers just enough time for a (hopefully) more improved game this 2021.
For now, it will be interesting to see if that potential "WWE 2K22" game will be enough to make up for the shortcomings of the last "WWE 2K" installments. It is something that could be timely, considering there are people now left glued to playing video games. It is added content for the WWE so the next couple of months should be interesting.
There are several things to watch out for moving forward. One of them is figuring out who will be the chosen cover wrestler for "WWE 2K22." Roman Reigns and Drew McIntyre should be favorites to get that honor.
However, there was the surprise victory of Edge that set him up for a Wrestlemania 37 showdown. Seeing the Rated-R superstar on the cover of the next WWE game could make a lot of sense.
The next couple of months should be interesting. The only thing certain is that there is a WWE game coming and work is in progress.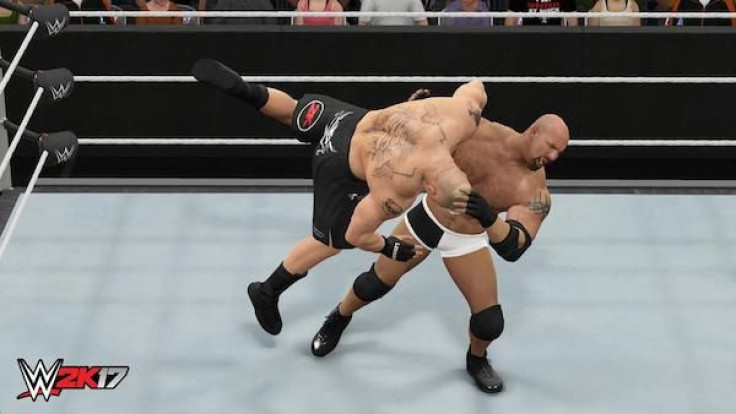 © Copyright IBTimes 2023. All rights reserved.