WWE: Bret Hart Compares His Career To 'Big' WWE Star
WWE icon Bret Hart compared his experiences as a pro wrestler with a WWE star's current situation.
The legendary WWE star Hart has been retired for quite some time now. However, to this day, he is still one of the most celebrated wrestling stars in the world.
In his recent interview with Sports Illustrated, the WWE icon revealed the current WWE star he admires the most. According to Hart, he has always respected "big guys" especially when he wrestled them and he has always tried to bring out the best out of bigger opponents.
Hart says Drew McIntyre is the big guy in the WWE today whom he likes to watch the most. He is also happy that McIntyre has been doing well now.
"A big guy I've been a big fan of for a long time is Drew McIntyre and his work. I'm glad that he had a rebound and he's doing really well," Hart revealed.
The WWE legend also sees similarities in McIntyre's career to his own. Back in his glory days in the WWE, Hart had to wait until the age of 35 for his first world title. This is also what may happen with McIntyre as he hits that age in 2020.
"It was a long climb to the top for me, that's for sure. Sometimes you need to retreat, circle the wagons, and come back with a new plan. I think that's what happened with Drew," Hart recalled.
Hart, however, believes it's only a matter of time before McIntyre gets his chance.
"He's so polished now and he's finally getting the chance he deserves," Hart pointed out.
Meanwhile, McIntyre is currently out of action after undergoing an operation to repair a lingering injury he incurred after his recent promotional tour in Mexico.
According to Wrestling Inc., the minor surgery was not bone or muscle related. Aside from the surgery, McIntyre was also reportedly sick for a few weeks but just kept to himself and continued to work.
Ideally, the WWE's plan was to get McIntyre's surgery out of the way so he will be ready for the fall TV push and the build up to WrestleMania 36 season.
McIntyre was last seen inside the ring last month at the King of the Ring where he lost to Ricochet. It was reported that he was also sick that day that he could barely get out of bed.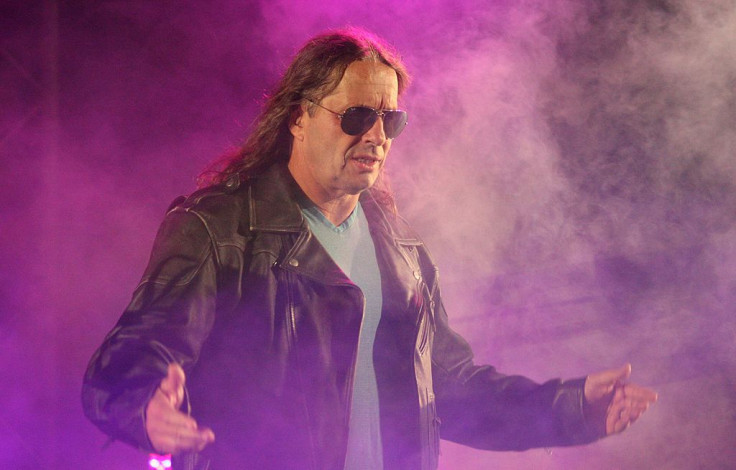 © Copyright IBTimes 2023. All rights reserved.