WWE News: Employee Files Coronavirus Complaint Against Company, XFL's Commissioner Sues Vince McMahon
KEY POINTS
The anonymous employee said WWE was allegedly forcing people to work despite the coronavirus pandemic and wasn't taking necessary precations to protect workers
WWE pushed back, saying it has accomodated employees who didn't feel comfortable working during the pandemic and was willing to hear any complaints directly
Former XFL commissioner Oliver Luck's lawsuit says he was wrongfully terminated days before Vince McMahon declared the company bankrupt and violated Luck's contract
An anonymous employee at World Wrestling Entertainment (WWE) told a Florida county board that the company forced staff to continue working despite coronavirus concerns. The news comes as Alpha Entertainment, which is owned by WWE's CEO Vince McMahon, faces a wrongful termination lawsuit filed by former XFL Commissioner Oliver Luck on Tuesday, days after the professional football league filed for bankruptcy.
The anonymous employee, under the name "John," sent a statement Tuesday to Orange County Board of County Commissioners about WWE's continued filming at the WWE Performance Center in Orlando. Despite health concerns about the coronavirus, John claimed that WWE forced employees to continue filming weekly shows and wasn't taking the necessary precautions to protect workers. The employee also claims that others at the company felt intimidated and that they would lose their jobs if they didn't work.
"My employer, World Wrestling Entertainment, aka WWE, is forcing me to work the TV tapings for its weekly shows despite home orders for coronavirus. I am unable to speak out as I need this job and I know I will be fired if I approach my higher-ups," John told the board.
"Despite sanitary precautions, we cannot maintain social distancing and have to touch other people. I request the government to shut down these tapings and enforce the stay-at-home order so my colleagues and I may follow social distancing rules without fear or repercussions of losing our jobs," the employee said.
Video of the meeting was shared on Twitter by reporter Jon Alba, a reporter for the Spectrum Sports 360 outlet in Orlando and Tampa. Alba was one of two reporters who formed the timeline between WWE being named an essential business in Florida by Republican Gov. Ron DeSantis and the ties to Linda McMahon, the wife of Vince McMahon, who chairs the super PAC that has committed over $18 million to President Trump's reelection campaign in Florida.
WWE responded in a statement that the accusations were false.
"Employees know they can confidentially go to Human Resources, not the public. Notwithstanding the appropriate protocol, no one would be fired if they were uncomfortable with their surroundings. We've made accommodations for individuals upon request," WWE said in a statement.
One on-screen talent had previously tested positive for COVID-19 and remains the only confirmed case in WWE. However, WWE did not release the name of the talent and only said it was not a wrestler.
As for Luck, the longtime football executive filed a lawsuit in Connecticut's U.S. District Court for wrongful termination and seeks damages, attorney's fees, and fulfillment of his contract's terms.
Specific details around Luck's contract and complaint have not been released to the public due to confidentiality clauses. Luck's long-term deal was reportedly worth $20 million guaranteed but Sports Business Journal noted in June that the deal could be worth more than $30 million depending on how the league performs.
Luck, who had served as president of the defunct NFL Europe, reportedly received a termination letter on April 9. The XFL, which debuted on Feb. 8, released most of its employees on April 10 and on April 13 the league's parent company, Alpha Entertainment, filed for Chapter 11 bankruptcy.
McMahon's legal team respond to Luck's lawsuit.
"Oliver Luck's services as Commissioner and CEO of The XFL were terminated by a letter sent to him on Apr. 9, 2020 which explained the reasons for the termination," K&L Gates attorney Jerry McDevitt, who represents McMahon, told ESPN. "As to the lawsuit he filed, his allegations will be disputed and the position of Mr. McMahon will be set forth in our response to his lawsuit."
Alpha Entertainment said in its bankruptcy filing that it had assets and liabilities ranging from $10 million to $50 million.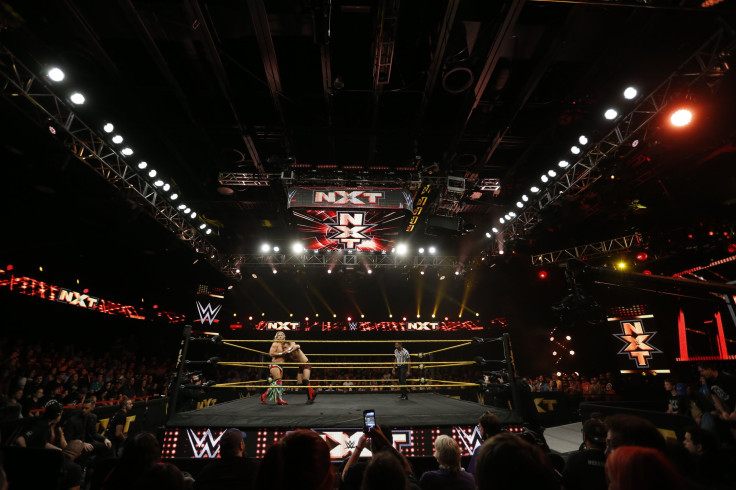 © Copyright IBTimes 2022. All rights reserved.
FOLLOW MORE IBT NEWS ON THE BELOW CHANNELS