WWE: Roman Reigns Edited Out Of Historic WrestleMania Moment
KEY POINTS
Roman Reigns has indefinitely been out of action as a precautionary measure against the coronavirus
Shows are still ongoing for WWE despite the global pandemic
A recent replay of a historic WrestleMania moment saw Roman Reigns edited out of the clip
One of the biggest names in the main roster of the WWE is former Universal champion Roman Reigns. Due to the global pandemic, Reigns has backed out of his WrestleMania matchup and has resulted in a series of consequences for him.
The recently concluded WrestleMania was supposed to feature Reigns going up against Goldberg for the Universal championship. Amidst the threat of the coronavirus, Reigns withdrew from the match for the sake of putting his safety as a priority. It's important to note that the former world champion was diagnosed with leukemia. His condition makes him immunocompromised and puts him at a greater risk of getting infected by COVID-19.
While the show still pushed through with Braun Strowman emerging as a replacement and eventual champion, penalties were imposed on Reigns. Per What Culture, there has been a directive given by Vince McMahon to not state Reigns' name on television. The mentioning of Reigns has been limited throughout this stretch and WWE has taken it to the next level in terms of their other promotional materials.
As the Money in the Bank event draws near, a rundown of the best moments was shown on television. One of the most iconic moments includes Seth Rollins cashing in his coveted contract in the main event of WrestleMania 31. It was originally a one-on-one matchup between Reigns and Brock Lesnar before Rollins cashed in and changed the stipulation to a triple threat affair. The night ended with Rollins hitting Reigns with his signature stomp and pinning him for the three-count.
The recent replay, however, did not show that pivotal portion of wrestling history. As noticed by Twitter user @punkjustice777, the WWE managed to edit out Reigns of the clip. The bit instead transitioned to a blank screen before panning back to a celebrating Rollins.
WWE continues their operations with weekly episodes of their shows by taping them at their performance center. Staff members are limited and there are still no live fans in the vicinity.
There is still no word on when Reigns will return to the company. As the world endures the global pandemic, it will be interesting to see how WWE will handle one of its top stars.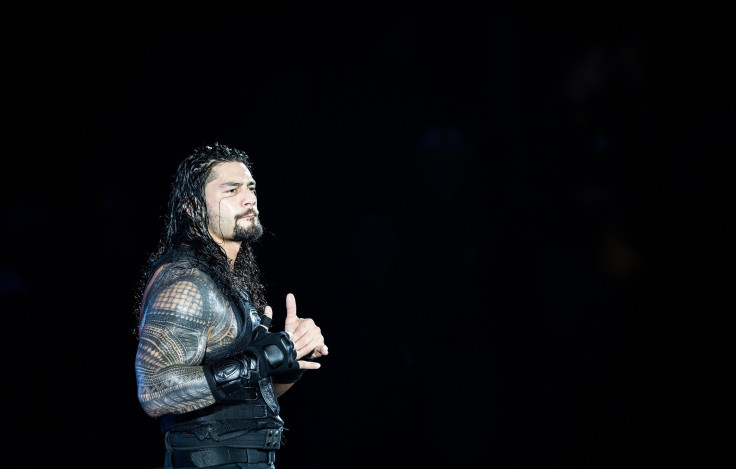 © Copyright IBTimes 2023. All rights reserved.