WWE Rumors: Daniel Bryan Banishment Spurs New Storylines; Reigns Feud Far From Over
KEY POINTS
Daniel Bryan may not entirely be out of WWE SmackDown
Bryan could be starting a new storyline with Roman Reigns
Bryan could be relegated to a manager as his new role on the show
WWE superstar Daniel Bryan hinted that there could be a change in his career moving forward, and the recent SmackDown storyline could be linked to it.
Battling WWE Universal Champion Roman Reigns recently, the script called for a special stipulation that would banish the "Yes Man" from the show if he lost to the "Tribal Chief."
Bryan unsurprisingly lost to Reigns and is now off the WWE SmackDown show. However, most know that this is a storyline that could spark a new one.
The former champion has several options such as moving to WWE Raw or taking a hiatus. The answer to that right now is unknown.
Backtracking a bit, it will be recalled that Bryan had vouched for Cesaro to get a title shot against the "Big Dog."
Reigns did not approve and Bryan ended up facing the reigning champion. Given that there seems to be a link between Cesaro and Bryan sends mixed signals.
Could the 39-year-old be returning in a managerial capacity or alignment with the "Swiss Superman?"
Recall in a previous post that Bryan said that he was contemplating slowing down. He is exploring options of working with other promotions or find a good balance between home life and wrestling.
However, he assures that his love for wrestling is still there. But the frequency of his appearance may not be as much as what is happening now.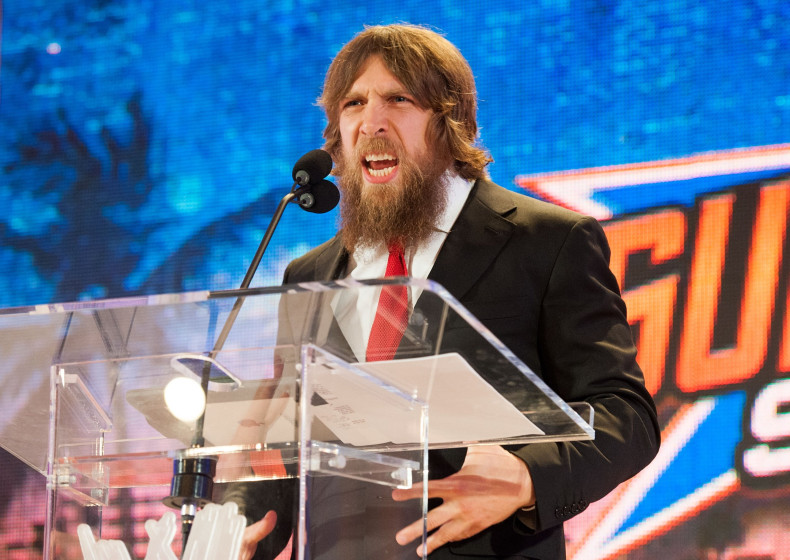 Worth considering as well is that his banishment from WWE SmackDown happened with his contract expiring in five months.
There is no telling what he plans to do next, but most know that Bryan has served in some other capacity in WWE. He was once an on-screen general manager, so that is another angle that could happen.
But right now, it would be wise not to totally scratch Bryan from the WWE storyline involving Reigns and Cesaro.
Being banned from a show does not always guarantee that they are good as gone. He could still make appearances and work his way back into the show.
In the end, don't be surprised if Bryan ends up challenging Reigns for the WWE Universal Title again--probably even winning it.
© Copyright IBTimes 2022. All rights reserved.