WWE Rumors: Former Wrestling Champion To Challenge UFC Legend Tito Ortiz
Former UFC light heavyweight champion Tito Ortiz has proven a lot in the MMA scene and now he tries to see if a wrestler can survive in the ring with him. And the person that could face him is Alberto Del Rio, a former WWE champion who has dipped his hand in the world of mixed martial arts.
Following the signing of Ortiz with Combate Americas, there is a growing belief that the 44-year-old will be facing someone soon. And from the looks of it, that person would be no other than the promotion's top brass, Wrestling News reported.
Nothing official has been set although the name of Del Rio has been frequenting the rumor mill. Also known as El Patron, Del Rio will be in for quite a match even if Ortiz considers it as something purely for fun. But if his last UFC match is any indication, Del Rio may be in for a long night. In his last UFC fight, Ortiz won via knockout in the first round against rival Chuck Lidell in Inglewood California. It was the third meeting between the two MMA fighters, CBS Sports reported.
For his part, Del Rio has had his share of trying out MMA. Del Rio last fought in a Cage of Combat in Madrid, Spain back in 2010. He lost via TKO to Yamamoto Hanshi in the second round although a lot may have changed by then. But the better question now is on whether the former WWE champion has armed himself with enough cage knowledge against Ortiz who is expected to give the fans a show.
Win or lose, it looks like wrestling fans will see a lot of Ortiz moving forward. According to ESPN, Ortiz signed a multi-fight contract. Other than Del Rio, no other names have been suggested as of this writing.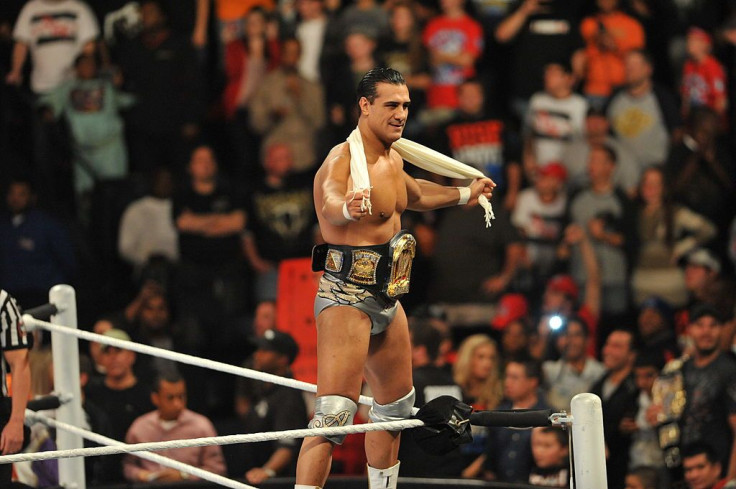 It would be a new chapter in the career of Ortiz who had retired a couple of times in the mixed martial arts scene. While it seemed that Ortiz has closed the UFC door, anything is possible ahead. He retired multiple times, only to come back and fight. With the multi-fight contract he signed with Combate Sports, the timeline may be too much for Ortiz who at 44 could be on the final route before wrapping up his storied fighting career.
© Copyright IBTimes 2023. All rights reserved.