WWE Star Could Be Fired After Former Champion's Recent Outburst: Report
World Wrestling Entertainment (WWE) is facing a dilemma as they contemplate the next move for Monday Night RAW commentator Renee Young in the face of her husband Jon Moxley's recent outburst toward his former company and his decision to join a rival promotion just months after quitting WWE.
Moxley, who worked with WWE for eight years as Dean Ambrose, joined All Elite Wrestling (AEW) and made his debut for the new promotion during the company's first live event "Double or Nothing" on May 25. He recently appeared on Chris Jericho's "Talk is Jericho" podcast to discuss the reasons he was desperate to leave the WWE.
The former WWE champion went on to criticize WWE chairman Vince McMahon and the entire creative department for making him cut promos that he was against doing. He also revealed that there was no amount of money that could have made him reconsider staying with WWE as he simply had to get out.
Young has established herself as a regular member of the broadcasting team on RAW and according to Brad Shepard, WWE is currently pondering the next course of action in the light of Moxley's comments regarding the company. McMahon is also said to be fuming at Moxley aka Ambrose for telling WWE management he was leaving in order to film a movie and they were unaware of his plans to sign with rival promotion AEW.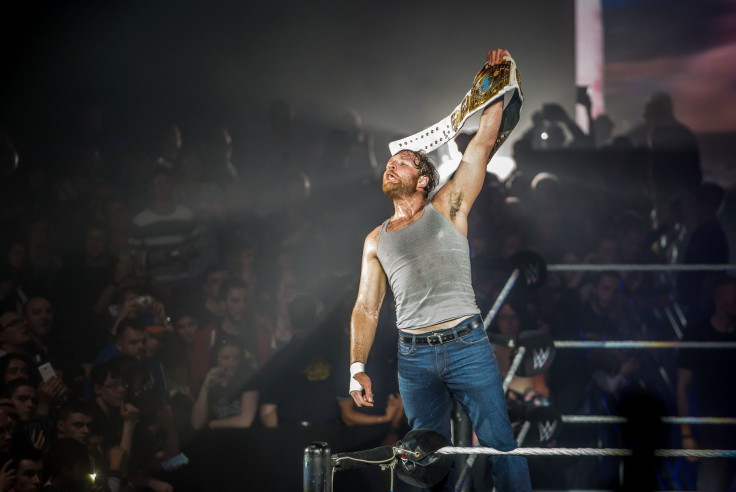 "So I think it's very interesting now because it puts Renee in an interesting situation. I am told they are looking at what to do with her as well, but they're not happy about it," Shepard said, as quoted on Ringside News. "Vince is fuming over Dean Ambrose aka Jon Moxley telling them that he was just going to Hollywood to make a movie, but actually he was leaving to make a movie and sign with AEW."
WWE's was facing an exodus in recent months with multiple WWE stars leaving or requesting their release from the company. McMahon has denied the likes of Luke Harper, tag team duo The Revival and Sasha Banks an exit as he does not want to lose more key members of the roster to a rival brand.
The Young decision will of interest to note as the company will not want to lose another popular member. The RAW commentator could well join her husband at AEW if she is let go by WWE and that will be another hit for McMahon's company that has already seen TV ratings drop in recent months.
© Copyright IBTimes 2023. All rights reserved.