WWE SummerSlam 2016: John Cena, Brock Lesnar Left Out Of Top Matches As Finn Balor, Dolph Ziggler Get Title Shots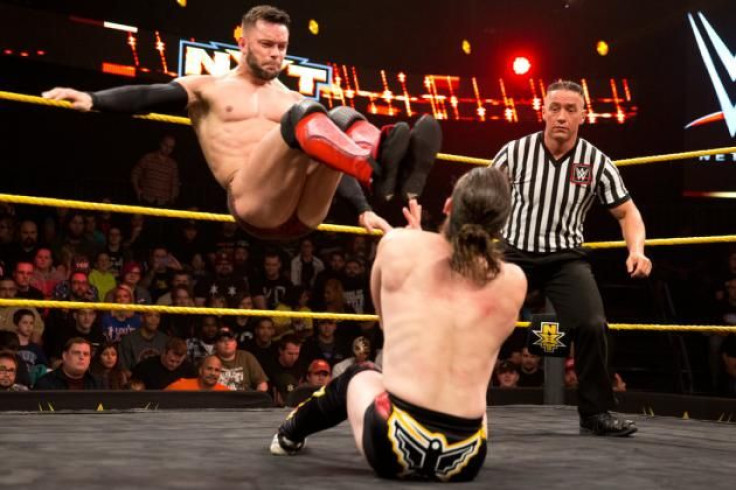 WWE appears to have truly entered into a new era, following the recent draft and subsequent brand split. Just one week after the roster was split in half, the top matches for SummerSlam 2016 are set, giving two fan favorites a chance to compete for the company's top titles at the Aug. 21 pay-per-view.
Finn Balor pinned Roman Reigns to close out "Monday Night Raw," pitting him against Seth Rollins in four weeks with the new WWE Universal Championship on the line. One night later, Dolph Ziggler became the No.1 contender for the WWE Championship, which is now exclusive to "SmackDown."
Balor is clearly a future star in WWE, having held the NXT Championship for a record 292 days from July 4, 2015 to April 21, 2016. But he wasn't expected to be thrust into the title picture so soon, earning a shot at the belt in his main roster debut. Ziggler hasn't received a sustained push in over three years, and he'll get a chance to hold the WWE Championship for the first time after making his debut over a decade ago.
It's one thing for Balor and Ziggler to fight for the titles, but it'd be another for either wrestler to become champion.
Balor certainly has a chance to defeat Rollins, who is a two-time WWE Champion. Though he just made his first appearance on Raw, Balor is 35 years old, and WWE likely won't waste any time positioning him as one of their top stars.
If recent history is any indication, Ziggler won't be in the title picture for long. Ambrose could have a sustained run as the No.1 champ on SmackDown, and Ziggler might just become one of many challengers that falls short. But now that the WWE roster has been split up, it opens the door for wrestlers that aren't usually in the main events to get title opportunities that they wouldn't have gotten a few months ago.
No matter who leaves SummerSlam as champion, the most significant part about the PPV is who won't be fighting for a title. John Cena and Brock Lesnar, the biggest names in WWE, won't compete for the top two belts. Roman Reigns had received the biggest push of any WWE superstar in recent years, but the three-time WWE Champion appears to be out of the main event picture for the time being.
Reigns' loss to Balor was the third time in a little over a month that he was pinned clean, having suffered defeats to Rollins at Money in the Bank and Ambrose at Battleground. Whether WWE is punishing Reigns for his recent wellness policy violation or setting him up for a heel turn, one thing is clear: he won't be the company's top babyface in the near future.
Cena and Lesnar will be in the two top matches at SummerSlam that don't include a title. It's already been announced that Lesnar will face Randy Orton, and it's highly likely Cena will take on AJ Styles, continuing their feud that began on Memorial Day.
© Copyright IBTimes 2023. All rights reserved.