WWE Women's Star Comments On Changes Following Vince McMahon's Retirement
KEY POINTS
Becky Lynch is still adjusting to the changes without Vince McMahon calling the shots
Lynch also shows her optimism for Triple H's ongoing reign as head of creative
Fans and performers alike are excited for where Triple H will take the company
WWE fans are currently enjoying the resurgence brought about by the retirement of Vince McMahon from his position as the company's chairman, CEO and head of creative.
Triple H has since taken the reigns in terms of creatives and the product has looked mightily good under his guidance following a successful SummerSlam last Saturday, July 30.
Women's star Becky Lynch spoke with ESPN last Friday, July 29 ahead of the pay-per-view and she sees nothing but good things with Triple H at the helm.
"It is the dawning of a new era. For me, it's crazy and sad because everything I've ever known about WWE has always had Vince in charge, and we wouldn't have WWE the way it is if it wasn't for Vince. He's somebody who believed in me and allowed me to do everything that I've done," said Lynch.
She was involved in the show-opening match with Raw Women's Champion Bianca Belair, which also saw the surprising return of Bayley alongside the main roster debuts of Iyo Sky (formerly Io Shirai) and Dakota Kai.
Lynch failed to win the title and suffered a separated shoulder during the match with Belair, but her character turned face after aligning with Belair to fend off Bayley's trio.
As head of creative, Triple H has the unenviable responsibility of creating stories that will help bring fans back to WWE after a long period where the main shows (Raw and SmackDown) failed to generate much mainstream interest.
The most recent episode of Raw on Monday, August 1, however, drew the most viewers in nearly three years as noted by WhatCulture.
It shows that fans have great faith in Triple H's ability as head booker and Lynch is of the same opinion after rumors emerged that performers are going to be given more freedom under his guidance.
"We have the opportunity to change some things that maybe weren't so great that we didn't love. I think everybody's very excited and optimistic because we know that the people in charge [are] some of the greatest minds in the business, you know," Lynch noted.
"What he's [Triple H] done with NXT speaks for itself. What he did with the women's division and how he allowed us to change the business forever speaks for itself."
With WWE building up towards a major Renaissance, both fans and performers alike are surely going to be exposed to great moments in the coming weeks.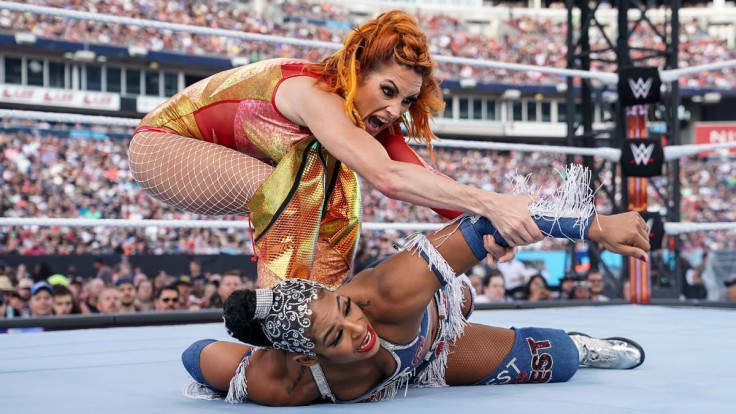 © Copyright IBTimes 2023. All rights reserved.