Xi Jinping Goes To Moscow: China's Netizens Less Than Thrilled About It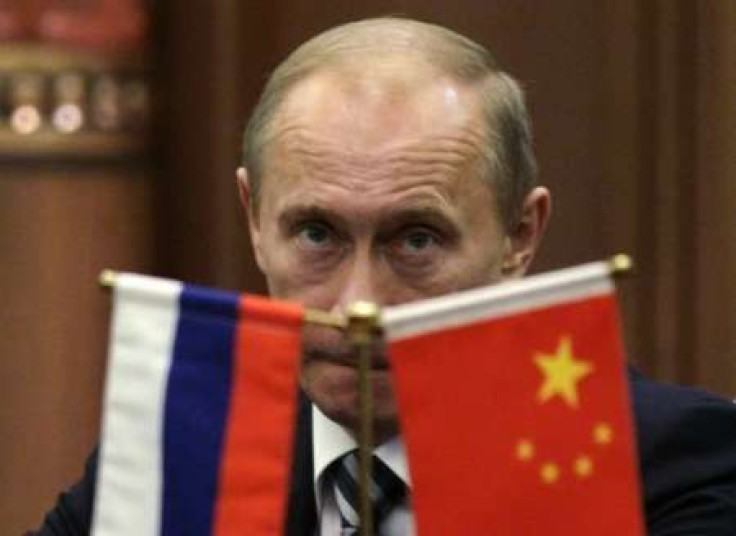 China's new president, Xi Jinping, will be making his first official trip overseas to Russia this Friday.
Since being designated as the next leader last year, Xi has been aggressively seeking new avenues to fuel China's economy, and this is where China's relationship with Russia could be handy.
Xi, who became the Communist Party chief in November and officially took office as president last week, will be heading to Moscow to discuss Russian gas exports and improve trade ties between the two giant countries.
Most recently, Vice Foreign Minister Chen Guoping announced that the two nations would be signing a new deal on oil and gas imports. Currently, Russian oil accounts for roughly 8 percent of China's total crude imports.
But as the Chinese government takes steps toward strengthening relations with Russia, China's citizens are apparently less keen on such ties.
Consider that Russia's embassy in China joined Weibo, China's Twitter-like microblogging platform, earlier this week. The embassy's friendly first tweet received 14,000 comments, and counting. "Hello everyone! This is the Russian Embassy in China. Today we launched a Weibo, you're welcome to follow us!"
But replies from Chinese netizens were mostly angry and xenophobic.
The Shanghaiist.com, a China-based news-blog, compiled some of the posts that condemned China's relations with Russia:
@俞天任:Return our territory and take away the [Communist] party.
@公民-居民弹道无痕:Strongly suggest Russian Embassy in China to take the madness of [their] people away from our country, and also take away their legacy: loyalty to red revolution and their heroes.
@黄来福:I don't know why our government lets us respect the pirates who invaded our territory.
@hero032812: Russia is an evil existence to the whole world.
@春色:(You) exported revolution to the Heavenly Dynasty and afflicted Chinese people.
@孤鸿剑儿:You can keep the territory, but be sure to take back your gang of ax and sickle.
@不了了之:[Russians], return Chinese territory and take back your ax party.
Much of China's nationalistic anger dates from Czarist Russia's expansion at the expense of Qing Dynasty China in the 19th century, and current territorial disputes along their long border.
One of the most serious of these disputes concerns what the Chinese call Zhenbao Island, or the Damanskii Island to Russians. Though Zhenbao was eventually given to China in 1991, the ownership of various other islands are still disputed between Moscow and Beijing, often triggering passionate arguments from China's netizens.
Many Chinese apparently blame the Soviets for Chinese communism as well, even though Russia is no longer communist.
Though many netizens recognize the rocky relationship that China and Russia have endured, some still understand the importance of keeping strong political and trade ties.
"The deepened cooperation between Russia and China will be good for the two countries and for the whole world," one user replied.
"Personally speaking, a good relationship between Russia and China is really important," another user agreed.
Regardless of what China's citizens may personally think about Russia, Beijing and Moscow will likely continue to push forward in improving mutual economic and trade relations. In the past, the two nations have been closely aligned on a diplomatic level.
The two nations, both of which have permanent member status at the United Nations Security Council, often vote together on various global issues. For example, China has followed Russia's lead in opposing outside intervention in the crisis engulfing Syria. On the other hand, Russia has often followed China's lead on sanctions on China's troublesome sometime ally, North Korea.
© Copyright IBTimes 2022. All rights reserved.
FOLLOW MORE IBT NEWS ON THE BELOW CHANNELS