Xi Jinping Seattle Tech Summit: Why China's President May Be Ready To Deal On Censorship, Protectionism, Cyberwarfare
SAN FRANCISCO — There's a saying in China that goes like this: Bill Gates is the richest man in the world and President Barack Obama is one of the most powerful men in the world, but in a few years, Obama will be gone and Gates will still be rich. The thought helps explain why before heading to Washington, D.C., this week, Chinese President Xi Jinping is first stopping to meet with Gates and hold a China-U.S. tech summit in Seattle on Tuesday and Wednesday.
The stakes are high for both sides. China's burgeoning tech industry – only now beginning to compete on the world stage through brands like Xiaomi, Huawei and Lenovo -- needs access to Western technological and business knowhow, and to Western markets, if it's to be the growth engine the country needs as it tries to emerge from a slump that has roiled financial markets around the world and shift to a more consumer-driven economy.
U.S. tech giants like Facebook, Google, Apple and IBM, in turn, want access to China's 700 million Internet users but are troubled by a range of issues – from state-sponsored hacking and online censorship to a new security law that many see as thinly veiled protectionism.
The success of the Seattle talks, which formally kick off with a dinner Tuesday evening, will hinge on the extent to which both sides can put aside their fears and forge ties that could result in billions of dollars in additional trade. "We are interlinked," said Lixin Cheng, CEO of the American wing of ZTE, the Chinese smartphone giant. "If you really want to be successful on a global economy basis, you cannot ignore the U.S. market or the Chinese market."
With his country's economy struggling, Xi may be more willing to bargain than at any time in the recent past. "Plainly put, Silicon Valley's continued growth depends on a strong and healthy relationship with the Chinese economy," said Jay Hinman, vice president of Smaato, a global mobile ad exchange. "Failing to capitalize on this opportunity would be severely misguided for entrepreneurs and developers in Silicon Valley."
Xi arrives with a delegation from the Communist Party of China and the CEOs of at least 15 of China's top tech companies to meet with Gates and other U.S. tech leaders, including Apple CEO Tim Cook and Microsoft chief executive Satya Nadella.
He's also bringing some carrots and sticks. Xi is holding out China's consumer buying power to get the help of the U.S. tech industry in dealing with the Obama administration, which has hinted at sanctions as retaliation for cyberattacks on federal agencies earlier this year that were linked to China. Additionally, the two powers are reportedly hammering out a cyberwarfare agreement under which they would agree not to hack each other's critical infrastructure in a so-called Cyber Pearl Harbor scenario.
Technology Prevalence in China Over Time | FindTheData
A more flexible posture by Xi on issues related to privacy rights and Internet freedoms could give social media giants like Facebook and Google cover to play a bigger role in China. But if Xi sticks to a hard line, the Seattle talks could founder.
"How are Facebook and Google going to get in there? They're going to have to really become more Chinese, they're going to have to adhere to the policies of China, they're going to have to put servers in there, maybe even give the government a kill switch, have monitors working in the server farms in China," said a source whose company is based in the country and specializes in helping American companies break into the Chinese market. "It will be interesting to see if Google, Facebook and others are willing to play the China game to get access to those markets, but I'm not sure they're willing to go that far."
At the same time, the Chinese "are flexing their muscles and showing that the economic component of country-to-country engagement is as important if not more important than the cybersecurity facet," said John Dickson, a former U.S. Air Force intelligence officer and a principal at security specialist Denim Group. "It is a way to make the U.S. government take pause and evaluate the bigger picture."
ZTEs' Cheng is one of the many influential tech leaders who will be at Xi's Seattle summit. Tuesday's dinner, at which Xi plans to deliver a major policy speech, will be streamed online.
The next day, the Chinese president is expected to partake in a series of meetings, including a round-table discussion hosted by the Paulson Institute, visit Boeing's headquarters, attend the U.S.-China Internet Industry Forum hosted in part by Microsoft and attend dinner at Gates' home before flying to Washington, D.C., on Thursday.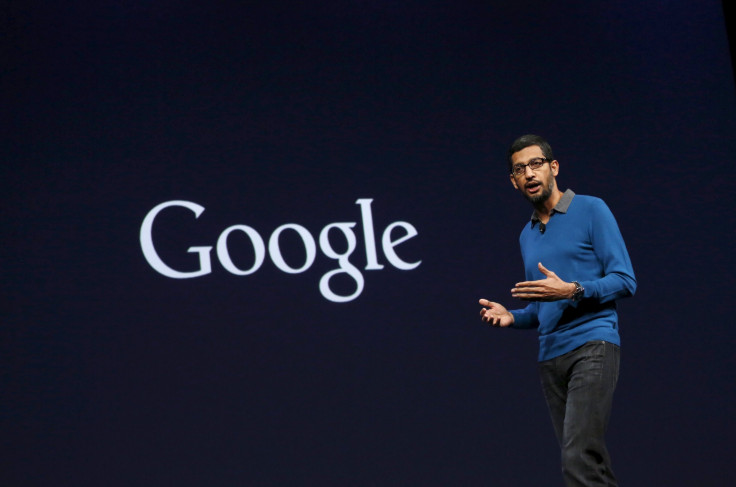 China: A Critical Market For Silicon Valley
These meetings are also expected to feature American corporate leaders like Amazon CEO Jeff Bezos and famed investor Warren Buffett of Berkshire Hathaway. Additionally, Twitter confirmed to International Business Times that its vice president for global public policy, Colin Crowell, will be at the Seattle summit, though the company did not specify which event he will attend.
On the Chinese side, the meetings will include Alibaba Chairman Jack Ma, Tencent CEO Ma Huateng, Baidu CEO Robin Li as well as Lixin of ZTE. Qihoo 360 CEO Zhou Hongyi will also be in Seattle for the events, the Chinese company confirmed.
"The meetings in Seattle will offer a great opportunity to build understanding and cooperation among U.S. and Chinese technology industry executives and the governments of both countries," said Liang Yu, the U.S. spokeswoman for Qihoo 360. "It will be helpful for U.S. tech executives to hear from President Xi directly about his thinking about the opportunities and challenges the Internet provides -- and for President Xi to hear directly from U.S. companies about their views of the China market."
For most U.S. tech companies, the Chinese market is a top priority. Already, it has reaped huge rewards for Apple, which expects to see most of the sales growth for its new iPhone 6S and 6S Plus there. Likewise, China already is one of Uber's top three markets despite the service only operating there for a little more than a year.
China's lucrative market of 700 million online users -- the world's largest and still growing Internet population -- continues drawing U.S. companies like CloudFlare, and Web giants like Google, Facebook and Twitter want to get in on the action too. The problem is China has in place many protectionist measures designed to favor domestic companies while at the same time requiring extensive censorship of content.
For Google, at least, the promise of business in China has begun to outweigh reservations over censorship. The company is reportedly considering a return to the market that would include launching the Google Play smartphone app store and selling Android Wear devices in China.
"It is important to remember that most of the innovation [happening with Chinese smartphones like Xiaomi and OnePlus] is powered by Android," Google CEO Sundar Pichai said in March at the Mobile World Congress in Barcelona. "So we are very committed, we work very hard. I met with partners from China this morning, so it's a big part of what we do. We would of course love to see Google services on top of their experience."
Pichai is one of the few top U.S. tech leaders not to be invited to meet with Xi, the Wall Street Journal reported Monday, citing an unnamed source. The reason for the snub is unclear, but it likely has a lot to do with Google's loud exit from China in 2010, when the company chose to leave the market rather than censor its search results. Facebook, meanwhile, has not said if CEO Mark Zuckerberg or anyone else from the company will attend. Though Facebook has an ad sales office in China, its services are banned from the country.
The hope is that the Seattle visit may lead the Chinese to loosen up some of these restrictions, but some observers say that is unlikely. "If you're going to do business in China, you're just going to have to deal with the restrictions that are imposed. It's pretty much given now that there's no way of going around them," said Aaron Rose, CEO of ROI3, a Seattle firm that specializes in developing mobile apps for emerging markets, including China.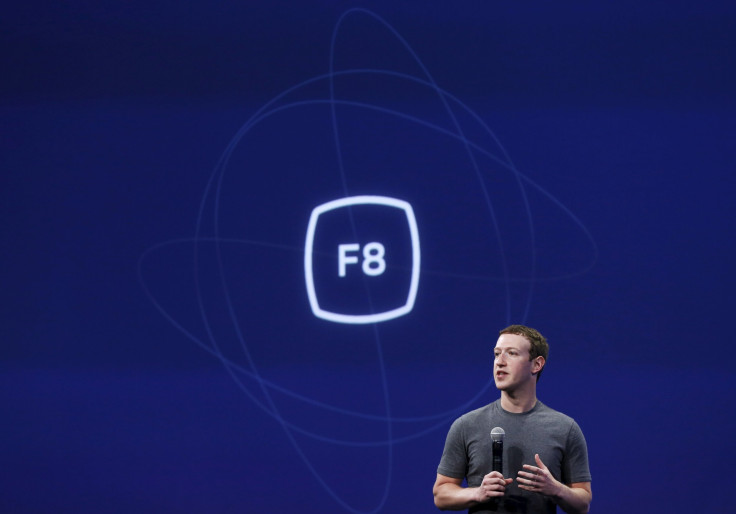 Turning A Mammoth Ship On A Dime
Continued cooperation between the U.S and Chinese tech industries is critical for the future of China's economy. The Asian power is hoping tech can lead the way, but for that to happen, its companies have to continue working with and learning from American tech giants.
Already, China has many major players like Baidu, Tencent and Alibaba, but some of its biggest competitors are simply copies of Silicon Valley tech stars. To truly become global leaders, the Chinese must begin innovating on their own, many experts said.
"China is this huge mammoth ship, and they're trying to turn it on a dime and make their way into a new economy, which is by creating your own intellectual property," said Steve Hoffman, co-founder of Founders Space, a startup accelerator and incubator in San Francisco. Hoffman does extensive business with China, collaborating with Chinese investors, CEOs, startups and incubators. "The Chinese government is trying to figure this out. 'How do we get startups in China to innovate? How do we build this Silicon Valley-like startup ecosystem in the right way?'"
Chinese "companies need to learn how American companies run -- like the Apples, Googles, Microsofts -- so they can run in a similar way," said Tiger Feng, founder and president of the Seattle Technical Forum as well as a principal software engineer and tech lead at Microsoft. "They're already leaders in the China market. They want to be world leaders."
© Copyright IBTimes 2023. All rights reserved.
FOLLOW MORE IBT NEWS ON THE BELOW CHANNELS