Xinjiang Camps: US Blocks Some Goods From China Over Slave Labor Concerns
KEY POINTS
U.S. imports clothes, cotton and hair products from Xinjiang
Six companies and one 'vocational center' were served notices
U.S. has accused China of repeatedly flouting human rights
In its latest action aimed at Chinese authorities and businesses, the Trump Administration has slapped fresh import restrictions on products from certain Chinese companies accusing them of using slave labor, CNN reported.
These also include products manufactured in alleged 'mass prison camps' that China calls 'vocational skills education and training centers' in the western Xinjiang region.
One of these vocational centers, five companies from the Xinjiang province, and one company from Anhui have been named in the new order by the U.S. Customs and Border Protection (CBP). These companies make clothes, cotton, computer equipment and hair products like wigs.
Xinjiang region accounts for 20% of the world's cotton production. Some media reports have linked some famous western brands as linked to Xinjiang factories or their products. Some of these companies have denied those allegations.
It has been alleged that the Chinese Communist Party runs these education centers as re-education camps where inmates from ethnic minorities are detained and made to serve the party as free or low-cost labor in factories.
"This is not a vocational center, it is a concentration camp," Ken Cuccinelli, a senior official with the Department of Homeland Security was quoted by CNN. "A place where religious and ethnic minorities are subject to abuse and forced to work in heinous conditions with no recourse and no freedom. This is modern-day slavery."
The companies have been issued a 'Withhold Release Order,' which gives the CBP authority to detain their products at U.S. ports and gives the companies a chance to prove that forced labor was not involved in the making of their products.
Allegations Of Human Rights Abuses in Xinjiang
According to the U.S. State Department, up to 2 million Muslims in Xinjiang are imprisoned in re-education centers, including the Uyghur Muslims. Earlier this week, as many as 40 countries including the U.S., Turkey, Germany and the U.K. denounced China's human rights abuse of Uyghur Muslims.
China's ambassador to the U.N. called these allegations 'groundless' and said such comments interfere with China's internal affairs.
The U.S. government had imposed sanctions on Xinjiang officials in July over alleged human rights abuses carried out by China. President Donald Trump recently signed the Uyghur Human Rights Act following China's suspected crackdown in its western province.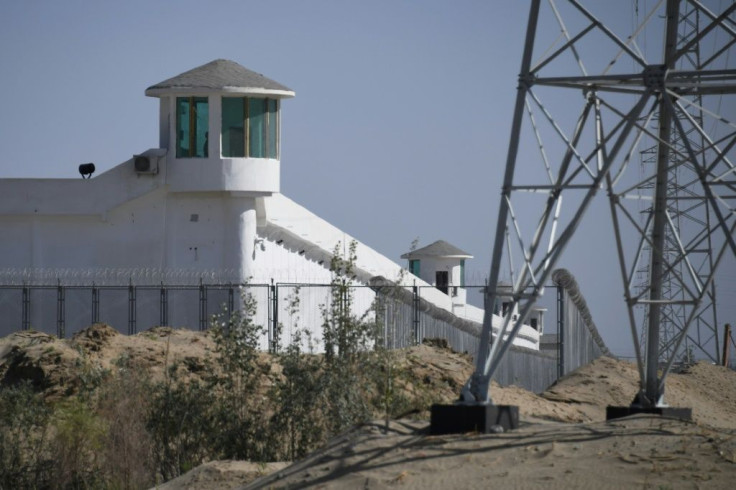 © Copyright IBTimes 2022. All rights reserved.
FOLLOW MORE IBT NEWS ON THE BELOW CHANNELS