John Bolton's Book Revelations: Trump Supported China's Uyghur Concentration Camps Despite Signing Human Rights Act
KEY POINTS
President Donald Trump signed into law the "Uyghur Human Rights Policy Act of 2020"
He once told Chinese President Xi Jinping he was okay with the latter imprisoning Muslim Uyghurs in concentration camps, according to John Bolton
More than a million Uyghurs are imprisoned in re-education camps, which have been assailed as concentration camps by human rights activists
President Donald Trump signed into law on Wednesday the "Uyghur Human Rights Policy Act of 2020", which requires federal government agencies to report on the treatment of Uyghurs in Xinjiang, China, including the country's unlawful imprisonment of the ethnic group at "re-education camps" in the Xinjiang Uyghur Autonomous Region (XUAR).
Questions are now being raised if Trump will enforce this law against Chinese President Xi Jinping because of revelations made by former national security adviser John Bolton in his new book to be released June 23.
In this book, Bolton reveals Trump told Xi he had no objection to imprisoning Uyghurs in concentration camps. In June 2019, during the Group of 20 summit in Japan, Xi defended his construction of prison camps housing one million Uyghurs. This was when Trump said he didn't object to the camps, Bolton mentioned.
"According to our interpreter, Trump said that Xi should go ahead with building the camps, which Trump thought was exactly the right thing to do," wrote Bolton.
Bolton also revealed the National Security Council's top Asia staffer, Matthew Pottinger, told him Trump "said something very similar during his November 2017 trip to China."
The former national security adviser also mentioned Trump's unusually close affinity for dictators like Xi, Vladimir Putin and Kim Jong Un. He was also scathing about Putin playing the president like a "fiddle".
"I think Putin thinks he can play him like a fiddle," said Bolton on ABC News. "I think Putin is -- smart, tough. He plays a bad hand extremely well. And I think -- I -- I think he sees that -- he's not faced with a serious adversary here."
More than a million Uyghurs, a Muslim ethnic minority, are imprisoned in these re-education camps, which have been assailed as concentration camps by human rights activists. There are 25 million Uyghurs in China and they are the dominant ethnic group in the XUAR.
The camps are officially called "Vocational Education and Training Centers." They were established on orders of Xi to brainwash Uyghurs as part of his "people's war on terror" launched in 2014. Uyghurs are imprisoned without trial in these camps and no charges have been levied against them.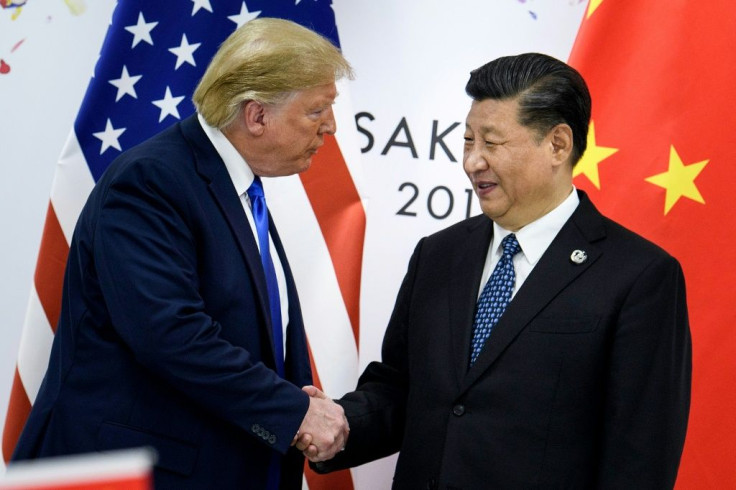 The revised Senate version of the bill was approved unanimously last May 14, while the House voted 413-1 to pass the amended bill on May 27.
The law condemns the Communist Party of China (CPC) for its treatment of Uyghur Muslims and other Muslim minorities. It also demands the concentration camps be closed.
It directs Trump to identify individual Chinese responsible for abuses of minority groups. These abuses include prolonged detention without charges and a trial; abduction; torture; inhuman or degrading treatment or punishment and "other flagrant denial of the right to life, liberty or the security of persons."
Within 180 days from Wednesday, Trump is required to submit a report to Congress identifying each foreign individual, including Chinese government officials, determined to be responsible for human rights abuses of individuals in XUAR.
The law requires the Trump administration to subject the individuals to sanction such as blocking of their assets and declaring them ineligible for visas or admission to the United States.
On Wednesday, Trump said the recent law "holds accountable perpetrators of human rights violations and abuses such as the systematic use of indoctrination camps, forced labor, and intrusive surveillance to eradicate the ethnic identity and religious beliefs of Uyghurs and other minorities in China."
© Copyright IBTimes 2023. All rights reserved.
FOLLOW MORE IBT NEWS ON THE BELOW CHANNELS