Yankees News: Trade Addition, Pitchers Expected To Join Roster Shortly
The New York Yankees might be turning a corner at just the right time. The team seems to have climbed out of its late-season funk, and the roster is about to receive some significant additions.
The Yankees will finally have something to show for their controversial trade of pitcher Jordan Montgomery for injured center fielder Harrison Bader. Bader is expected to join the Yankees Tuesday after completing a minor-league rehab assignment.
Bader was on the St. Louis Cardinals injured list with plantar fasciitis when the Yankees dealt for him. Bader hit a home run for the Double-A Somerset Wednesday, looking like he's almost ready to join the major-league club.
"I'm going out there to be a total player," Bader told The Athletic. "Not that I needed it by any means,but being traded puts a lot into perspective for you. It lights a lot of fires. It definitely lit something under me. Having the ability to control your own narrative in a new place is something I just cannot be more excited about."
Bader hasn't played an MLB game since June 26. The 28-year-old is hitting .256/.303/.370 with five home runs in 72 games this season. Bader posted career-highs with 16 homers and a .785 OPS in 103 games last year.
Much of Bader's value comes on defense. Bader could receive playing time in place of Aaron Hicks, who has been a disappointment this season. Hicks is hitting .209 and has been a poor defensive outfielder.
Luis Severino is no longer with Bader in Somerset after being promoted to Triple-A Scranton/Wilkes-Barre. The right-hander is scheduled to start Thursday as he works his way back from a lat injury. Severino had a 3.45 ERA before going on the IL in mid-July.
The Yankees traded Montgomery in part because they didn't foresee him being part of their playoff rotation. New York has expected Severino to return with plenty of time left until the postseason starts.
Montgomery has a 2.42 ERA in eight starts as a Cardinal.
Relievers Miguel Castro and Zack Britton are also rehabbing in the minors. Aroldis Chapman is expected to be activated from the IR Friday. Starting infielders Anthony Rizzo and DJ LeMahieu could return at the start of next week's homestand alongside Bader.
With 19 games left, the Yankees have likely wrapped up the AL East. New York is six games ahead of the Toronto Blue Jays and 7.5 games in front of the Tampa Bay Rays. Toronto and Tampa Bay play each other four more times.
The Yankees had a 15.5-game lead shortly before the All-Star Break. But then New York went into a tailspin, going 18-31. That allowed the Rays and Blue Jays to climb back into contention for the division title.
The Yankees have won eight of their last 10 games. New York has an 11.5-game lead for the final AL playoff spot.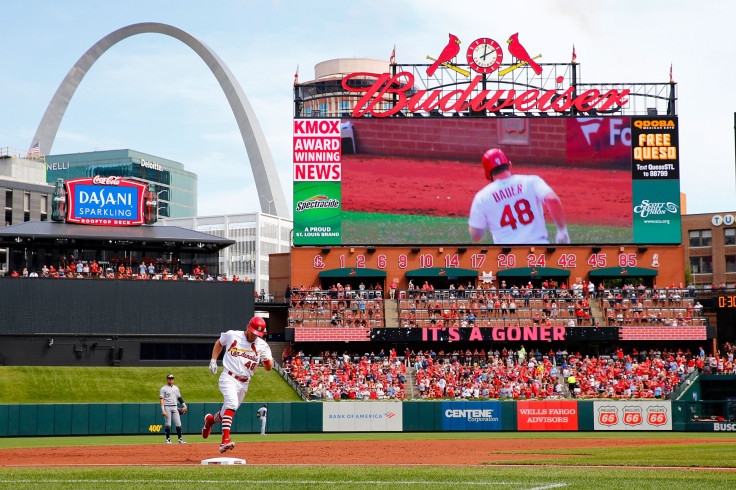 © Copyright IBTimes 2023. All rights reserved.