Yankees Rumors: What's Next After Andrew Benintendi Trade? NYY Seek Pitching Help
The New York Yankees have made their first big trade of the 2022 MLB season, acquiring outfielder Andrew Benintendi from the Kansas City Royals. With the trade deadline less than a week away, the Yankees might not be finished adding to the roster.
After improving their lineup, New York has set its sights on upgrading the pitching staff. The Yankees would like to add a starter and a reliever, according to YES Network's Jack Curry, who broke the news of the Benintendi trade.
Cincinnati Reds starter Luis Castillo has been in trade rumors for weeks and has been connected to the Yankees. New York sent a scout to watch Castillo pitch Wednesday against the Miami Marlins, SNY's Andy Martino reports. Castillo picked up the win by allowing three runs with eight strikeouts in seven innings.
Castillo's 2.86 ERA would be the second-best in the Yankees' rotation. Since making his MLB debut in 2017, the 29-year-old has posted a sub-4.00 ERA in every season but one.
Oakland Athletics starter Frankie Montas is expected to be traded by the Aug. 2 deadline. Montas has a 3.18 ERA and remains on New York's radar.
Since their historic start over the first three months of the season, the Yankees have come crashing back to earth, in large part due to their pitching. New York is 12-13 over the last month. The Yankees have a 4.00 ERA in the last 15 days, which ranks ninth among the 15 American League teams.
Luis Severino is out of the Yankees' rotation with an injury, and he could be out until at least September. Jameson Taillon has fallen apart with a 6.09 ERA in his last nine starts.
By getting swept at the hands of the New York Mets Wednesday, the Yankees are only two games ahead of the Houston Astros for the best record in the overall AL standings. The Yankees still have an 11.5-game lead atop the AL East, taking advantage of the enormous cushion that they created.
Entering the 85-game mark, the Yankees were on pace to tie the single-season record of 116 wins.
The Yankees are reportedly shopping Joey Gallo, who has little place on the team now that Benintendi is in the starting lineup. There likely isn't much of a market for Gallo and his .161 average.
Benintendi hit a career-high .320 in 93 games for the Royals, winning a Gold Glove last season.
The Yankees have been viewed as a possible landing spot for Juan Soto, but New York probably won't meet the Washington Nationals' lofty asking price.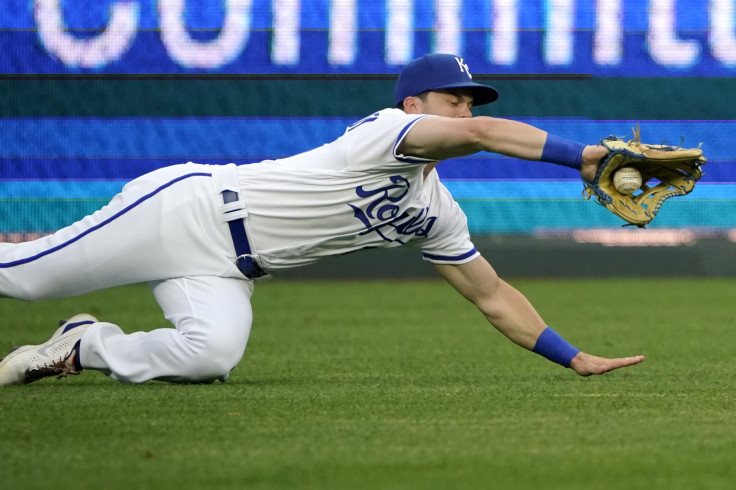 © Copyright IBTimes 2023. All rights reserved.