Yankees Rumors: When Will Stanton, Andujar, Severino, Sabathia, Hicks, Betances Return For New York?
To say the New York Yankees have been hit with the injury bug to start the 2019 MLB season would be an understatement. Nine players are on the injured list in the first week, including some of the most important members of the team.
Two-fifths of the rotation is currently unavailable with Luis Severino recovering from right shoulder inflammation and C.C. Sabathia not yet ready to pitch after dealing with a few health issues in the offseason. Giancarlo Stanton and Miguel Andujar both landed on the injured list Monday, and they were the Yankees' most productive hitters throughout the 2018 season. Aaron Hicks' back put him on the IL before Opening Day.
There is also reliever Dellin Betances, who has been hurt since mid-March. New York has known since October that they would be without shortstop Didi Gregorius for an extended period of time because of Tommy John Surgery.
When can the Yankees expect these players to get back on the field?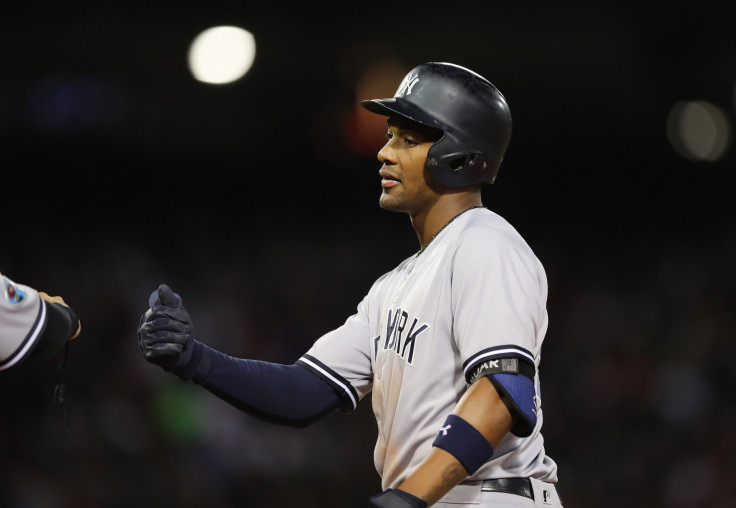 Sabathia should be the first one to return. Technically, he started the year on the suspended list, dating back to a suspension he received at the end of last season. He was added to the IL for a short stint, though the veteran won't be on there for too long. Sabathia is expected to rejoin the rotation in mid-April, possibly after one rehab start
It sounds like Betances will be able to contribute shortly after Sabathia makes his season debut. The reliever will start pitching to batters soon.
Severino's prognosis isn't as optimistic. According to manager Aaron Boone, New York's ace is still long tossing and hasn't begun to throw off a mound.
On March 5th, it was announced that Severino would be shut down for two weeks. The Yankees acknowledged that the right-hander's absence could last for the entire first month of the season, and at this point, it would be a surprise to see him start before May.
Stanton could return before Severino. The plan is for the slugger to be shut down with a biceps strain for 10 days before he's re-evaluated. When Gary Sanchez strained his biceps two years ago, he missed four weeks.
Hicks is still a few weeks away from being ready to play. The outfielder signed a seven-year, $70 million contract extension in spring training. He's battled injuries throughout his career, and his 137 games last season were a personal high.
Andujar has the most troubling injury. A small tear in his right labrum could potentially force him to undergo season-ending surgery. The Yankees are cautiously optimistic that the third baseman will be able to return after a period of rest. New York will be understandably careful with the 24-year-old, so don't expect to see him on the field anytime soon.
Gregorius is expected to miss at least the first half of the season.
The Yankees were expected to get off to a fast start because of their soft schedule, but injuries and poor play have forced them to lose three of their first five games.
© Copyright IBTimes 2023. All rights reserved.