Yankees Trade Rumors: Dodgers' Kuroda Set to Move to the Bronx?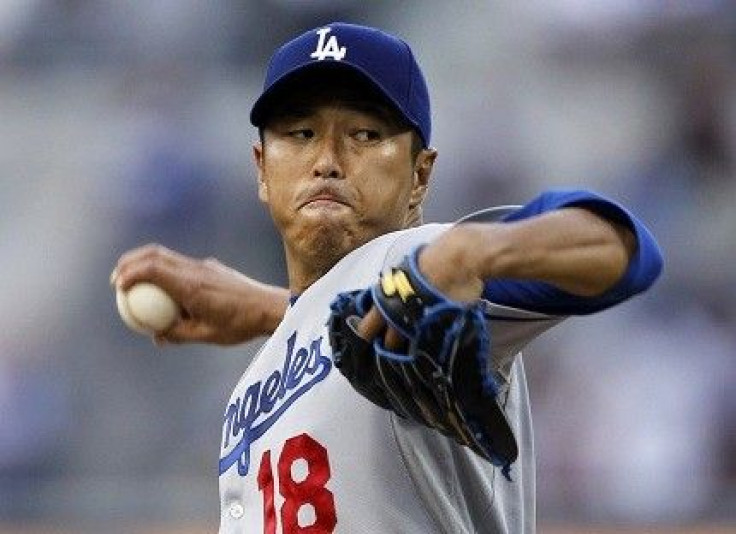 The New York Yankees need a starting pitcher and the Los Angeles Dodgers need to rebuild -- and that means Hiroki Kuroda might be leaving the last-place Dodgers for the pennant-chasing Yankees.
The right-hander was signed to a one-year deal in the off-season, and has proven to be a very reliable Major League starter since arriving from Japan in 2008. Kuroda, 36, has a 3.13 earned run average this season in 19 starts, and more than 120 innings. His career ERA is 3.51.
The Yankees are joined by the Red Sox and Tigers, among others, as teams apparently having interest in Kuroda, according to Jayson Stark of ESPN.
Peter Gammons of MLB.com had previously mentioned that Kuroda won't accept a trade to the East Coast, but that perhaps could change between now and the July 31 trade deadline.
Yankees' starters have over-achieved this season, but there has to be some doubt as to whether A.J. Burnett, Bartolo Colon, Ivan Nova and Freddy Garcia can continue their success.
It would be interesting to see what the Yankees would give up for Kuroda.
The Dodgers are currently more than 13 games back in the National League West, and with their current ownership in limbo, likely need to make changes for the future. Stark reported that utility player Jamey Carroll, and injury-plagued shortstop Rafael Furcal are generating interest, as well.
For the Dodgers to unload both Carroll and Furcal would be a major score for the franchise. Carroll is 37, and Furcal is 33, and has a .171 batting average in 111 at-bats.
The Dodgers are lacking in hitting prospects in their farm system, and could perhaps gain some talent in exchange for Carroll and Furcal.
© Copyright IBTimes 2023. All rights reserved.