Yankees Trade Rumors: Update On Paul Goldschmidt, Robinson Cano Discussions In 2018 MLB Offseason
After making one deal this offseason, the New York Yankees find themselves at the center of several trade rumors. The team is looking to make some significant upgrades to their roster for the 2019 MLB season.
The Arizona Diamondbacks are reportedly open to trading Paul Goldschmidt. ESPN's Buster Olney had reported that the Yankees offered pitching prospect Justus Sheffield for the first baseman, but The Athletic's Ken Rosenthal now says the team isn't interested in acquiring Goldschmidt. New York traded Sheffield and two other prospects to the Seattle Mariners for pitcher James Paxton.
Before completing the Paxton deal, the Yankees and Mariners reportedly talked about a trade that would put Robinson Cano back in pinstripes. Jacoby Ellsbury would go to Seattle in the proposed deal, though no agreement was reached because New York wanted help paying the remainder of Cano's contract.
Cano is owed $120 million over the next five years. Ellsbury will make $21.142 million in both 2019 and 2020. He's got a team option for $21 million with a $5 million buyout in 2021.
Goldschmidt, 31, will make $14.5 million in 2019 before becoming a free agent. He's made the National League All-Star Team in six straight seasons.
The Yankees are focused on improving the rotation, eyeing starting pitchers Patrick Corbin and J.A. Happ. New York might also make a play for Manny Machado as they look for help on the left side of the infield as Didi Gregorius recovers from Tommy John Surgery.
First basemen Greg Bird and Luke Voit combined to hit 25 home runs for the Yankees in 2018.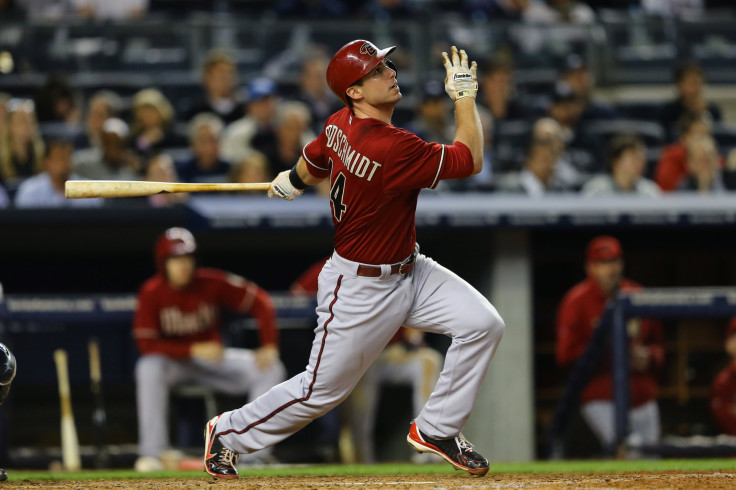 © Copyright IBTimes 2023. All rights reserved.