Yankees Trade Rumors: Zack Wheeler, Madison Bumgarner, Marcus Stroman On New York's Radar
The New York Yankees are one of the best teams in baseball, sitting atop the AL East through 66 games. They've still got a far from perfect roster, and it's one that might need to improve if the team hopes to win a World Series for the first time in a decade.
Since posting MLB's best record for more than a month, the Yankees have struggled of late. New York is 3-6 in their last nine games, losing games behind poor pitching performances.
The last week and a half has highlighted the fact that the Yankees need to upgrade their rotation. After failing to sign Dallas Keuchel, a trade is the only way to do that in any meaningful way.
Several pitchers that play for teams unlikely to contend for a title have been mentioned in trade rumors, but not all of them will be available. Washington's Max Scherzer, for example, is probably not a realistic target for the Yankees, while Texas' Mike Minor probably won't become available before the July 31 deadline.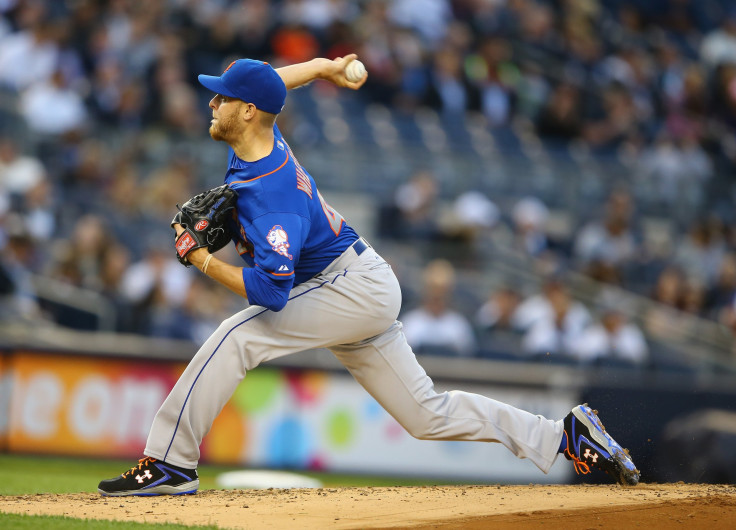 Zack Wheeler, Madison Bumgarner and Marcus Stroman are legitimate trade candidates for the Yankees.
SNY.tv's Andy Martino has reported that the Yankees have serious interest in acquiring Wheeler, even after the New York Mets' pitcher allowed nine runs in the Bronx Tuesday. According to The New York Post's Ken Davidoff, the Yankees have spoken with the Toronto Blue Jays about Stroman and they've scouted Bumgarner.
Stroman and Bumgarner are expected to be traded at some point. The Blue Jays are rebuilding and far out of the playoff race. The San Francisco Giants won't make the playoffs, and they risk losing Bumgarner for nothing this offseason when he hits free agency.
The Mets likely aren't ready to trade Wheeler just yet. New York acquired several veterans in the winter in hopes of competing for the NL East title. The Mets' expectations could change over the next few weeks since they are a game under .500, though it's uncertain if they would make a trade with their cross-town rivals.
Wheeler will become a free agent after the 2019 season.
Clint Frazier would probably have to be at the center of any trade involving the Yankees. He's somewhat expendable since outfielders Aaron Judge, Giancarlo Stanton and Aaron Hicks are all under contract for several more years. Frazier, a 24-year-old that's hitting .276/.328/.523 with 11 home runs in 49 games, would intrigue any team that's going to part ways with a pitcher.
Masahiro Tanaka leads all Yankees' starters with a 3.58 ERA and a 1.4 WAR.
© Copyright IBTimes 2023. All rights reserved.