Yemen Update: Envoy Says Yemen Headed To Brink Of Civil War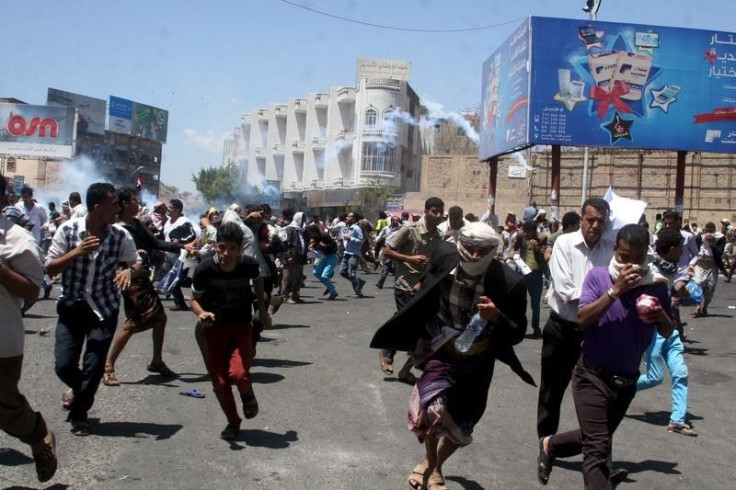 The U.N. special adviser on Yemen Sunday warned the U.N. Security Council Yemen is heading "to the edge of civil war." Special Adviser Jamal Benomar urged dialogue to resolve the deepening sectarian tensions that are pitting the north against the south.
"Emotions are running extremely high and, unless solutions can be found, the country will fall into further violent confrontations," Benomar said. "Events in Yemen are leading the country away from political settlement and to the edge of civil war."
The Security Council issued a statement condemning Houthi rebels for failing to withdraw their forces from the capital and restore control to President Abdo Rabbo Mansour Hadi. Hadi, who has fled to Aden, has accused Houthis of staging a coup and appealed for international intervention.
The remarks came as Shiite rebels seized control of the country's third-largest city, Taiz, and its airport. The Security Council ordered an emergency meeting Saturday as U.S. special operations forces were evacuated.
Violence in Yemen has been escalating since a new government was formed in November. Houthi rebels are now in control of Sanaa, but at the same time, al Qaeda in the Arabian Peninsula has been increasing its attacks, culminating Friday in a pair of mosque bombings that left 126 people dead and scores wounded.
Benomar told the council increased unrest is in AQAP's interests as it tries to "cause further chaos" and turn Yemen into a "Libya-Syria combined scenario."
"I urge all sides in this time of rising tension and inflammatory rhetoric to appreciate the gravity of the situation and de-escalate by exercising maximum restraint," Benomar concluded. "Peaceful dialogue is the only way forward."
In its statement, the Security Council concurred. "The Security Council reiterates that the solution to the situation in Yemen is through a peaceful, inclusive, orderly and Yemeni-led political transition process that meets the legitimate demands and aspirations of the Yemeni people for peaceful change and meaningful political, economic and social reform," the Security Council said.
© Copyright IBTimes 2023. All rights reserved.