Yemeni security fire at protesters, killing two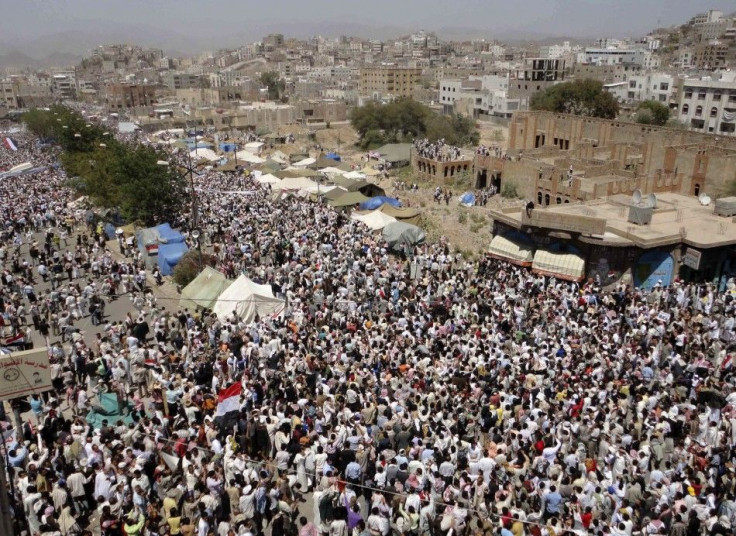 Members of the Houthi insurgent group in north Yemen said armed government soldiers forces fired rockets and artillery on their anti-government protest, killed two people and injured seven others.
During a peaceful protest this Friday morning ... demanding the fall of the regime, an end to corruption and political change, a military site fired rockets at a group of protesters and hit dozens of people, Houthi rebels said in a statement.
However, Al Jazeera reported that security forces contradicted the Houthi's account of events. They claimed that armed Houthi tribesmen tried to break through one of the city's security checkpoints by force, after which clashes ensued, three tribesmen and four policemen were injured.
The incident occurred in Semla in the northern province of Amran in which demonstrators demanded the resignation of President Ali Abdullah Saleh, who has ruled for more than three decades, and an end to political corruption.
Other rallies have occurred in Sanaa and Aden.
The Houthi are Zaidi Shia Muslims and have been accused of receiving backing from Iran (a Shia-dominated country). The group joined the anti-government movement last month.
Separately, Saleh has turned down a proposal by his opposition to gradually move out of power by the end of this year. He insists he will stay in power until his term ends in 2013.
The opposition and the president are embroiled in a war of words. Each has a proposal and each proposal was rejected by the other side, an Al Jazeera reporter said on Friday.
© Copyright IBTimes 2023. All rights reserved.