Yemeni Woman Who Trudged Through Deserts To Reach UK Wants To Rescue Children From Homeland
KEY POINTS
The woman made the 8-month journey to escape the civil war
Yemen is considered one of the worst places to be a woman
Yemeni women lack access to food, water and sanitation facilities
A desperate Yemeni woman walked through deserts, risked drowning and survived constant humiliation and threat of assault to reach the United Kingdom in eight months, a journey that takes less than 8 hours by air.
The 29-year-old asylum seeker, who calls herself Noor, crossed two deserts and two seas all by herself, paying smugglers to get across the eight national borders on the way and protecting herself with a vial of acid she had drained from a car battery, reported The Guardian.
Noor fled the civil war in Yemen to save her four children once she found a safe haven.
Noor said she was forced into marriage at the age of 14 but later got separated from her husband. "My father forced me into the marriage and my uncle falsified documents to say I was 18. Within a year I had given birth to my first child, a daughter who is now almost the same age as me when I was forced into marriage," she said.
This just means that her daughter is at risk of child marriage and she needs to rescue her, along with her three sons, before time runs out.
The torment that she and other girls experienced in Yemen urged her to become a human rights activist. She advocates for girls' rights to education and their right not to be forced into marriage.
Yemen is one of the worst places in the world to be a woman, according to Amnesty International. Women lack the basic necessities of life, including water, food, sanitation and health care services in the country, the organization said. Yemen has consistently made it to the World Economic Forum Global Gender Gap Index for the past 13 years.
According to the United Nations Development Programme, Yemeni women have been forced to deal with displacement, starvation, broken education systems, job scarcity and economic insecurity caused by civil unrest. They are often left out of any decision-making processes in their communities and are left without any kind of voice or gender representation.
Noor said she had to leave the country because of the conflict caused by her work as a human rights activist. "I have been through a lot," she said.
Noor's journey began on Nov. 14, 2019. After a brief flight, Noor had to take a jeep through one desert and then walk through another until she reached Europe. In July, she took a small boat to the U.K. from Calais. Noor had to pass Egypt, Mauritania, Mali, Algeria, Morocco, Spain and France before she could reach the U.K.
She endured this long and arduous trip with only some cash and battery acid as her possessions. "I sold all my gold jewelry and borrowed as much money as I could from friends and family to pay all the different smugglers who helped me to move from one country to another," she said.
Noor drained the battery acid from her car and placed it in a small bottle so she could defend herself from any attacker. She didn't have to use it on anyone.
The horrors Noor had left behind in her home country was highlighted by Amnesty International in 2019, which quoted several Yemeni women. One of them said women felt like aliens in Yemen.
"By God, I am broken from the inside. It's not normal, I don't feel like a human being. I can't breathe properly like other human beings. We suffer from the forced niqab, child marriage, divorce shame, domestic violence and honor killings. I don't know… as if we are aliens. They [male family members] have to oppress us and we have to stay oppressed – like a puppet controlled by string," she said.
Another woman talked about being harassed at a checkpoint. "I was traveling with three children when we were stopped at a checkpoint by Huthi forces. They detained us, with no food and water during under [sic] very hot weather. We begged them to let us pass but they refused. They insulted us and threatened us with rape. We panicked and started crying… when they were done with us, they left us on the street at night in a secluded and isolated area… We were afraid, and the children terrified," she told Amnesty International Research, Campaigns and Communications Assistant Tala Harb.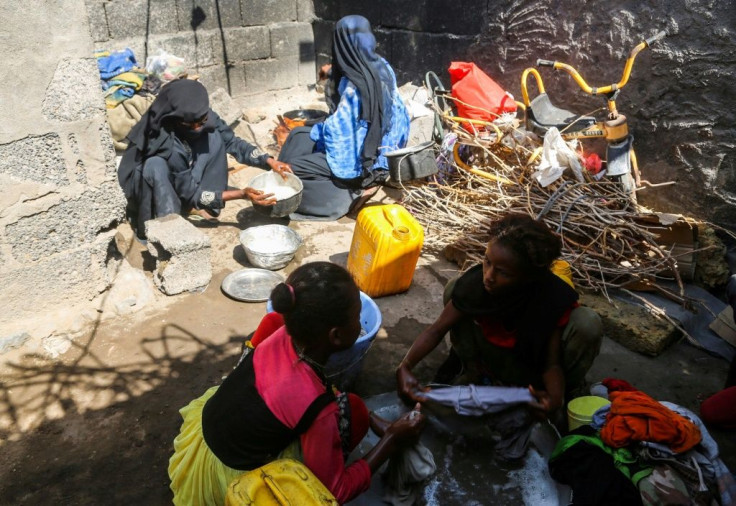 © Copyright IBTimes 2023. All rights reserved.