Yeshivah Of Flatbush Students, Chaperones Kicked Off AirTran Flight; Senior Class Trip Detoured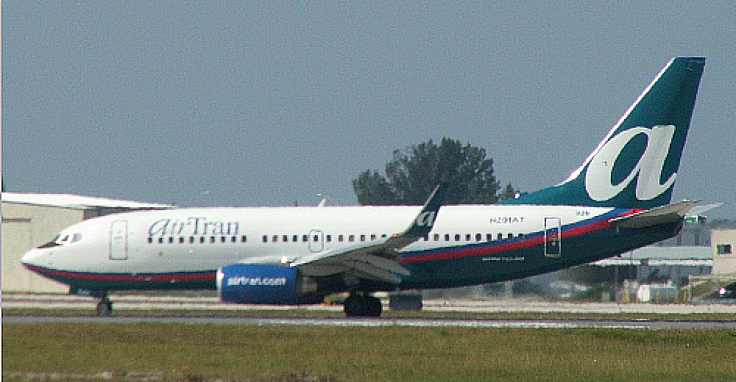 A New York high school's senior class trip was detoured Monday after 101 students and eight chaperones were kicked off a plane bound for Atlanta. However, the students and the airline are unable to agree on what happened.
The incident took place on an AirTran flight from New York to Atlanta, CNN reports. The flight's crew made the decision in response to a group of "non-compliant passengers." Students from Yeshivah of Flatbush, an Orthodox Jewish high school in Brooklyn, reportedly refused to stay seated, and continued to use their mobile devices after they were asked to stop.
When the students refused to obey the demands of the flight's crew, including the pilot, they were asked to leave the plane, Southwest Airlines spokesman Brad Hawkins told CNN. As a result, the AirTran flight was reportedly delayed for 45 minutes. Southwest Airlines acquired AirTran in a 2010 deal.
Meanwhile, Yeshivah of Flatbush students, as well as the group's chaperones, insist that the Southwest Airlines crew was merely overreacting to the situation, CNN reports. The students had planned on visiting Six Flags theme park and going rafting in Atlanta.
"It blew out of proportion. It was a mountain out of a molehill," Yeshivah of Flatbush teacher Marian Wielgus, one of the eight chaperones, told CNN. Wielgus added that, while some students had to be asked more than once to turn off their phones or sit down, they all complied eventually.
"They certainly did not do what the stewardess was claiming they did," she said. "That's what was so bizarre." Wielgus also told CNN that the AirTran flight attendants had "created an incident when there didn't have to be one," referring to them as "nasty."
While Southwest Airlines insists that the 101 students were kicked off for violating safety regulations, Wielgus countered that the actions of a few people should not have forced the entire 109-person group of vacate the flight. "It was so ugly," she told CNN.
A second chaperone, Rabbi Joseph Beyda, said that none of the students were too unruly. He claims that he offered to help a flight attendant to address the situation, but she refused. "They just simply said 'get off the plane,'" Beyda told CNN.
Yeshivah of Flatbush students also spoke out against the incident. Student Jonathan Zehavi told CNN that the flight crew "treated us like we were terrorists." A second individual, Michael Mamiye, claims that he wasn't offered a chance to turn off his phone before he was kicked off of the flight.
Despite their complaints, both Beyda and Mamiye said that Southwest Airlines' customer service did their best to help the group find new flights, CNN reports. However, the group had to be split up, with part of the group detoured to Milwaukee. In total, the group spent about 12 hours in transit, Mamiye said.
© Copyright IBTimes 2023. All rights reserved.