Yosemite Hiker Found Dead: Missing Minn. Hiker Kenneth Stensby Body Found at Yosemite National Park's Vernal Fall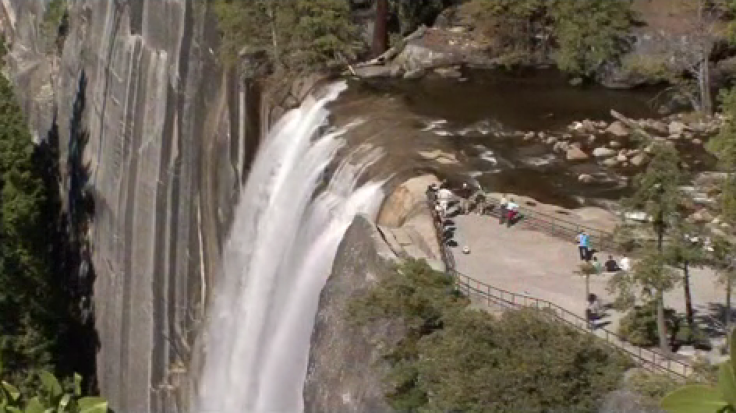 The body of a missing Yosemite National Park hiker was found Monday after 24 hours of being missing. 73-year-old Kenneth Stensby of Edine, Minn., was discovered dead at the bottom of one of the park's most popular waterfalls.
The park announced in a statement Monday that Stensby was located by Yosemite National Park Search and Rescue Ranger personnel at around 6 p.m. Monday evening. His body was removed from the base of the park's waterfall, Vernal Fall, at 1 p.m. Tuesday.
Stensby had reportedly spent several days in the park before he was reported missing by Ahwahnee Hotel employees after he didn't return from a hike Sunday afternoon. The avid hiker tipped off search and rescue crews to his location after leaving his daily hiking plans with hotel concierge, detailing his desire to explore the park's Mist Trail, located near the waterfall.
Before Monday's discovery, rangers located Stensby's backpack near the guardrail at the top of Vernal Fall. The hiker's camera was reportedly missing.
Mist Trail was closed during the search and rescue operation, which included the use of ground and dog teams, and a California Highway Patrol (CHP) helicopter. The popular trail has since been reopened to guests.
According to The National Park Service (NPS) website, Mist Trail is considered one of three of the most strenuous day hiking trails offered by the park; the 7-mile-long trail takes hikers 2,000 feet in elevation.
The last reported death at Yosemite National Park was in August 2012, when 6-year-old Jacob Adams was pulled downstream out of the reach of his 10-year-old brother, Andres Adams, in Merced River. The young boy's body was uncovered at the Vernal Fall Footbridge over a week later.
David Pope, deputy chief of Emergency Services in Yosemite, said the park has experienced 16 water-related fatalities over the past decade.
"Yosemite's powerful rivers and creeks present serious dangers. Nearly all of our fatal accidents occur when our visitors leave the trail," said Peope in a NPS video, speaking about the park's beautiful but deadly water features. "The best advice that I can give you is to stay on the trail," he said.
© Copyright IBTimes 2023. All rights reserved.