Zelensky Says Israel To Consider Ukraine's Request For Air Defense Systems: Reports
KEY POINTS
Jerusalem restricted itself to supplying humanitarian aid, non-lethal equipment to Ukraine
Israel refused in the past due to security interests in Syria, where Russia holds influence
If elected, Netanyahu said he would 'look into' whether Israel could supply the weapons
As Ukraine continues to face a barrage of Russian missiles and drone strikes, Ukrainian President Volodymyr Zelensky has reportedly said that Israel's prime minister-elect Benjamin Netanyahu agreed to "consider" Kyiv's request for its much-needed air defense systems.
According to the Times of Israel which cited a report by Israeli daily Maariv, Zelensky raised the issue of supplying of air defense system when he spoke with Netanyahu following his recent election. The Israeli prime minister-elect reportedly assured the Ukrainian president that he will deliberate on the request and revert.
Meanwhile, a related report in the Jerusalem Post citing Ukrainian media quoted Zelensky as saying that Netanyahu will consider his request and "deal with this issue as soon as possible."
The Ukrainian president clarified that Kyiv was only requesting defense systems to protect Ukrainians, and not "weapons that can attack."
In October, Netanyahu in an exclusive interview with USA TODAY said if elected to power, he would "look into" whether Israel could supply weapons to Ukraine. "I was asked about that recently. And I said I'll look into it when I got into office," Netanyahu said.
After a period of unprecedented political gridlock forcing five elections in less than four years, Netanyahu and his far-right allies secured a clear mandate in the 120-seat parliament to form the new government in the Nov. 1 polls.
Since the beginning of the Russian invasion in February, Kyiv has made several requests to Jerusalem for the supply of its famed air defense systems to counter Russia's missiles and later the Iranian-made kamikaze drones.
As reported earlier, Ukraine made another official request in October saying it was "highly interested" in procuring Israel's air defense systems, particularly the Iron Beam, Barak-8, Patriot, Iron Dome, David's Sling and Arrow Interceptor, along with training for operators.
Israel has repeatedly refused Kyiv's request citing "limitations" and "a variety of operational considerations," and instead offered to help Ukrainians develop air attack alerts for civilians. Ukraine has expressed its frustration at Israel's decision.
Jerusalem has publicly condemned Russia's invasion and sides with Western allies, but also made clear that considering its strategic security interests in Syria, where Russia holds influence, Israel was unable to give advanced weaponry and defensive systems to Kyiv.
While Jerusalem is following Iran's involvement in the war, it also intends to maintain strategic ties with Moscow. "We have our own interests, and we have to share our airspace in the North with Russia," Defense Minister Benny Gantz had said after reports of Ukraine's request in October.
Following growing pressure from Ukraine and allies, Gantz last Tuesday reportedly claimed that Israel lacks the production capacity to supply air defense systems to Ukraine.
"It is clear that even if it decided that we change our policy, it is impossible to empty our supply of air defense systems," Gantz said. "We are checking every day what can be done and how we can expand our aid, but we must not forget that NATO stands behind Ukraine."
While Western allies have supplied weapons and other significant military aid to Ukraine, Israel has restricted itself to supplying humanitarian aid and some non-lethal equipment for military personnel.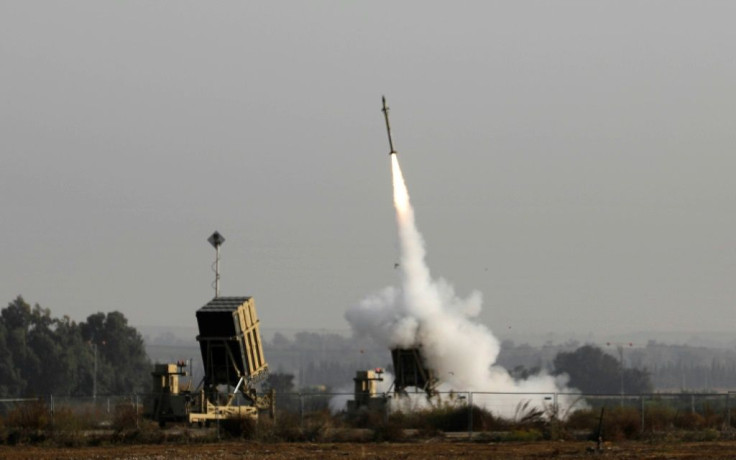 © Copyright IBTimes 2023. All rights reserved.