'Zero Chance' That U.S. Would Send Troops; Analysts Say Taiwan On Its Own If China Invades
KEY POINTS
Taiwanese analysts believe the U.S. pledging to 'help defend Taiwan' was open to interpretation
It could mean either sending aid like in Ukraine or troops in a specific term, they added
A senior U.S. official recently said the best defense of Taiwan would be by the Taiwanese
As the Russian invasion brings the spotlight on Taiwan, where a cross-strait invasion threat looms large, military experts have said that Taiwan will have to fight for itself if China invades as the U.S. is unlikely to send its forces.
A seminar held in Taipei Thursday saw military analysts expressing confidence that Taiwan can resist an invasion from a much bigger force like Ukraine has done, using weapons like the US-made handheld Javelin and Stinger missiles, reported South China Morning Post.
However, the Russian invasion of Ukraine has also proved that the U.S. would never send forces to help the island fight the People's Liberation Army (PLA), they noted.
According to the analysts, the possibility of the U.S. sending troops to help Taiwan was "almost zero," except for weapons and other aid. "President [Joe] Biden used the reason that it would trigger a world war to refuse to send troops to Ukraine," Max Lo, executive director of the Taiwan International Strategic Study Society, was quoted by South China Morning Post. He added that if a direct U.S.-Russia intervention could lead to a world war, the same would be the case with China, given that all three countries had nuclear arms.
"Under this logic, the U.S. is unlikely to send forces to help Taiwan should a cross-strait conflict erupt," Lo said, adding that the U.S. stance has "conveniently brought Nato allies to its camp and significantly weakened Russian national strength."
"For its part, the U.S. is the biggest winner in the Ukraine war. It is therefore quite obvious the U.S. would apply this model in aiding Taiwan in the event of a cross-strait conflict," Lo added.
Alexander Huang Chieh-cheng, a professor of international relations and strategic studies at Tamkang University in New Taipei City, said many Taiwanese expected the U.S. to help defend the island, given Washington's repeated assurances of its security commitment to the island.
"But the Ukraine experience told us that in reality, the U.S. would not send troops to help," Huang was quoted by the news outlet. He said the U.S. had pledged to "help defend Taiwan," but that was open to interpretation – whether it meant sending aid in the general sense or sending troops in the specific term.
If the will of the Taiwanese to resist a PLA attack was weak, it would affect the American desire to aid the island, other analysts opined.
This comes as the U.S. Joint Chiefs of Staff chairman Mark Milley said the other day that the best defense of Taiwan would be by the Taiwanese. "We can certainly help them, as is being done in Ukraine, for example, and a lot of lessons are coming out that China is taking seriously," he said, adding that the best deterrence was to "make sure the Chinese know it is a very difficult objective to take."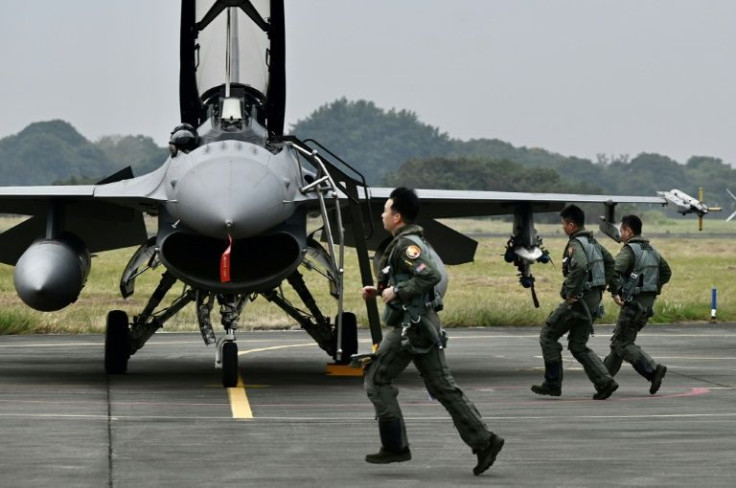 © Copyright IBTimes 2023. All rights reserved.