EU Airlift For Taiwan: Think Tank Suggests Dangerous Operation If China Invades
KEY POINTS
This could be carried out in with the EU's Emergency Response Coordination Centre
China will not be able to escalate to direct military action by attacking civilian cargo planes
The European countries can help by airlifting air and missile defense systems
As the threat of a Chinese invasion hovers over Taiwan, researchers from a London-based think tank have suggested that European countries can carry out airlifts to aid Taiwan, in case of a PLA aerial blockade.
According to Franz-Stefan Gady and Oskar Glaese, two researchers at the London-based International Institute for Strategic Studies, European militaries can contribute to the defense of Taiwan, even if only to a limited degree. In a piece that appeared in The Diplomat, Gady and Glaese suggest four different scenarios for Chinese action against Taiwan and offer possible strategies the EU could pursue to assist Taiwan.
The four scenarios, identified by the U.S. Department of Defense include a coercive cyber and information operations campaign, an air and maritime blockade of Taiwan, a stand-off campaign of air and missile strikes, and an invasion of Taiwan's outlying islands and/or the main island itself.
In the second scenario wherein China implements an air and maritime blockade, European countries can avoid the situation escalating to direct military confrontation and can conduct an international airlift to break the blockade.
This could be carried out in coordination with European Union's Emergency Response Coordination Centre or through an ad-hoc arrangement between participating European nations.
The duo argued that as long as the activity is not overly military in nature, China will not be able to escalate to direct military action by attacking civilian cargo planes en route to Taiwan. "Such a logistical operation could be accompanied by coercive diplomacy and the threat of imposition of economic sanctions and a boycott of a select number of Chinese goods," the researchers said in the article.
And, in the case of the third scenario that will witness China launching air and missile strikes, the European countries can help by airlifting air and missile defense systems and ground-based electronic warfare systems into Taiwan.
In all, the possibilities for the EU include providing military support to the United States and Taiwan, including cyber intelligence and defense capabilities, conducting a civilian strategic airlift, dispatching naval task forces and combat aircraft for SEAD/DEAD missions, as well as airlifting air-defense capabilities into the theater. They added that this would mean that Europe would not be acting alone, but as part of a U.S.-led coalition, probably including regional partners.
The European Union had already vowed to support Taiwan, a declaration that has annoyed Beijing. China had then warned that European support for Taiwan could have an "egregious impact."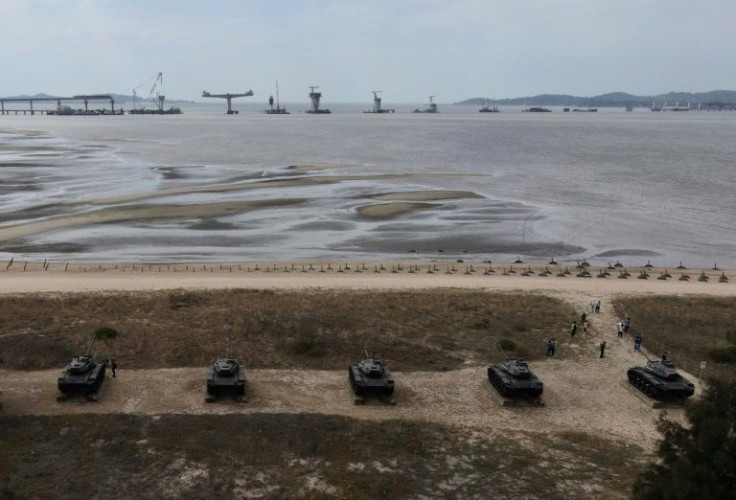 © Copyright IBTimes 2023. All rights reserved.
FOLLOW MORE IBT NEWS ON THE BELOW CHANNELS