Zika Emergency Funding Sparks Debate Over Abortion For Women In Latin America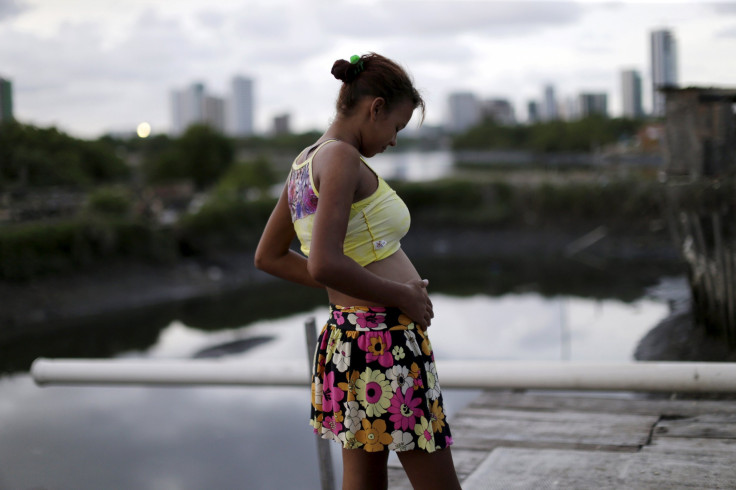 Tension hung in the air as Dr. Ariel Pablos-Mendez, the assistant administrator for global health at the U.S. Agency for International Development (USAID), quickly lowered his mouth to the microphone before him so he could answer Rep. Chris Smith, R-N.J. "We don't do abortions," Pablos-Mendez said. "We are so careful with this. We monitor this very carefully everywhere we do work."
Smith, heading a U.S. House of Representatives hearing Feb. 10 on the continuing outbreak of the Zika virus, had just asked both Pablos-Mendez and another witness, Tom Frieden, director of the Centers for Disease Control and Prevention, to verify that $1.8 billion requested by President Barack Obama to combat the virus at home and abroad would not promote or fund abortion. Both quickly assured him it would not. Nonetheless, a House panel rejected Obama's request for the money, citing funds still left from the fight against Ebola.
Beyond Capitol Hill, the growing scare over Zika and Obama's request for emergency funding has touched off yet another debate within policy and public health circles in the U.S. over abortion, only this time it's about access to the procedure outside the U.S. Meanwhile, women's health advocates contend that far more important and relevant than debating abortion is providing basic family planning services and information in a region where neither are widely available.
"The biggest need right now, in the context of Zika, is for women to get the information that they need to make informed decisions in terms of protecting themselves from potential exposure to Zika and access to contraception," Jen Kates, the director of global health and HIV policy for the nonpartisan Kaiser Family Foundation in Washington, D.C., said. "Is [a woman] able to get contraceptives? Can she afford them? If she's a poor woman in a rural area, is she able to get that information?"
An outbreak of the Zika virus that began in Brazil in May 2015 has spread to more than 30 countries in Latin America and the Caribbean. In early February, the World Health Organization declared it a global public health emergency, while the White House announced it would ask Congress for more than $1.8 billion to combat the virus.
Nearly $1.5 billion would go to the Department of Health, for activities including "deploy[ing] targeted prevention and education strategies with key populations, including pregnant women, their partners, and health care professionals." Another $335 million was requested for USAID, in part to "support training of health care workers in affected countries."
What authorities, scientists and the public alike find so alarming about the Zika virus is its suspected but poorly understood link to a birth defect known as microcephaly, where babies are born with abnormally small heads. Evidence that pregnant women who are bitten by the Zika-carrying Aedes aegypti or Aedes albopictus mosquito can give birth to these babies is mounting, prompting some countries to urge women to put off having children, in some cases for years.
El Salvador was one of those countries. In January, Deputy Health Minister Eduardo Espinoza recommended women not get pregnant before 2018. But in El Salvador last year, clinics had problems like running out of contraceptives, the Kaiser Family Foundation noted in a brief published Feb. 1. Overall, the use of contraceptives throughout the region ranges from 37.8 percent in Haiti to 79.5 percent in Nicaragua.
It's a point that numerous lawmakers have sought to drive home.
"One thing we can do in endemic areas is liberalizing access to contraception," Rep. Ami Bera, D-Calif., said during the February hearing. "This isn't abortion or not abortion," he added. And in a letter to Republican leaders Feb. 11, more than 30 senators called for "expanding access to women's health care services," including contraception.
Others have focused on ensuring that the response to the Zika virus does not expand access to abortion.
"This push for more abortion access due to potential birth defects from microcephaly is heartbreaking," Rep. Jeff Duncan, R.-S.C., said during the February hearing. "We must do everything we can to support the very real needs of women in Latin America and the Caribbean who are facing incredibly difficult situations while also seeking to protect the lives of unborn children."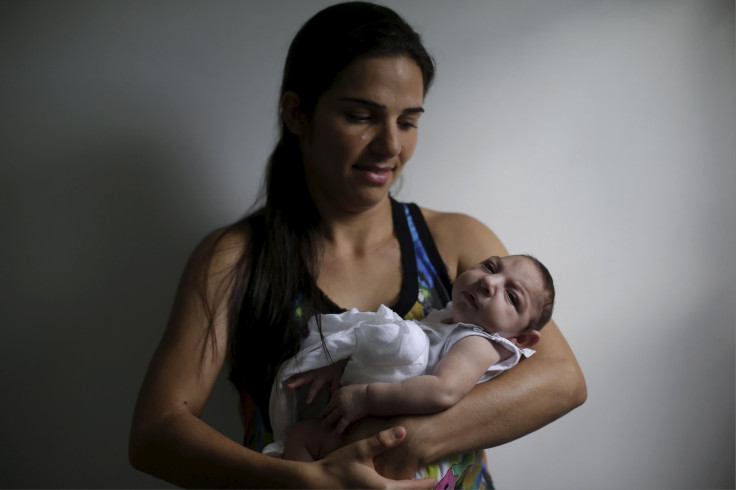 But concern over whether the U.S. is funding abortions in South America may be a moot point entirely, for several reasons, women's health advocates say.
From a scientific standpoint, if a fetal abnormality is suspected of being linked to the Zika virus can be detected in a fetus at all, it is only in the late stages of pregnancy, at which point it may be far too late to terminate.
Legally, several provisions in U.S. law prohibit the use of foreign assistance to pay for abortions as a form of family planning or to "motivate or coerce any person to practice abortion" — that's the Helms Amendment — or prohibit the use of funds "to lobby for or against abortion" — the Siljander Amendment.
Further, those policies end up being even stricter because of the vague wording that expresses those policies. As a report in 2011 by the Government Accountability Office found, "Neither [the Department of] State nor USAID has guidance on complying with the Siljander Amendment that includes a formal definition of lobbying."
"When it's not defined clearly, people tend to get risk averse," said Aram Schvey, senior policy counsel at the Center for Reproductive Rights, a New York City-based pro-abortion rights nonprofit, of the Siljander Amendment. It "put the kibosh on any discussion about abortion."
Zika Virus Disease Overview | HealthGrove
Domestic policies in countries with Zika outbreaks also put a damper on abortion, regardless of U.S. funding or policy. In the Dominican Republic, El Salvador and Nicaragua, abortion is illegal. Guatemala, Haiti, Honduras, Paraguay, Suriname and Venezuela allow abortion only to save the mother's life. In most other countries in Latin America and the Caribbean, abortion remains criminalized except in cases of rape, incest or life endangerment.
Given these factors, the best way for the U.S. to help women at risk from Zika is to support organizations with family planning programs in Latin America, said Sneha Barot, a senior public policy associate at the Washington D.C.-based Guttmacher Institute, which carries out research and policy analysis on reproductive health policy.
"Many of these countries do have the capacity to do more when it comes to providing health for women," Barot said. Women who wanted contraceptives should have a full range of options and information to make an educated decision, she said. And even in the few countries where abortion laws do allow exceptions, women can't necessarily procure them.
"You also have to make sure there are providers on the ground who are able willing and trained to provide these services," Barot said. And often, in those countries, "There just aren't enough providers."
FOR FREE to continue reading
✔️ Unlock the full content of International Business Times UK for free
offer available for a limited time only
✔️ Easily manage your Newsletters subscriptions and save your favourite articles
✔️ No payment method required
Already have an account? Log in
© Copyright IBTimes 2023. All rights reserved.