Zika Vaccine Found? New Drug Is 'Effective' Against Virus, Biopharmaceutical Company HSRx Says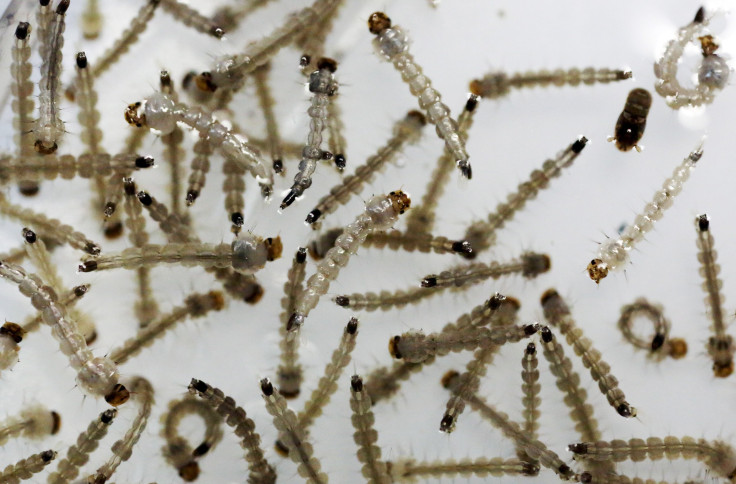 The mosquito-borne disease that adversely affects pregnant women and their fetuses may be on the verge of meeting its match. A biopharmaceutical company announced this week that it has potentially made a breakthrough in combatting the Zika virus, which has neared epidemic status as health officials in Florida work to stop an outbreak there.
The creators of the new drug called HSRx 431 — which aside from Zika could also be an effective treatment against other viral infections such as dengue, chikungunya and influenza — expressed cautious optimism ahead of human trials, which it predicted would start early next year.
Reported Zika Virus Cases in the United States | HealthGrove
"The earliest we'll have a vaccine, at best if everything works, will be some time in 2018," Joshua Costink, HSRx Director of Biology, said in a press release.
The race to find a vaccine for the Zika virus has been pretty competitive. The U.S. Department of Health and Human Services' Office of the Assistant Secretary for Preparedness and Response awarded Wednesday an $8.2 million contract to Moderna Therapeutics in Cambridge, Massachusetts, to ideally expedite the company's efforts to create a Zika vaccine, the federal government agency announced this week.
The Centers for Disease Control and Prevention's website has made clear that there is "no vaccine or medicine for Zika," but scientists at Florida State University in Tallahassee said this week they have figured out a way to stop Zika from spreading in an infected person as well as prevent the birth defects associated with the virus.
Zika Virus Around the World | HealthGrove
"This is a first step toward a therapeutic that can stop transmission of this disease," Hengli Tang, Florida State University professor of biological science, told Nature Medicine.
The U.S. Senate remains divided along party lines over how to fund researching of a potential Zika vaccine, leaving the future of a government-funded solution in doubt, the Associated Press reported.
© Copyright IBTimes 2023. All rights reserved.