Zynga CEO Mark Pincus, Gaming's Gordon Gekko, Sells Shares Of Company Before Stock Plummets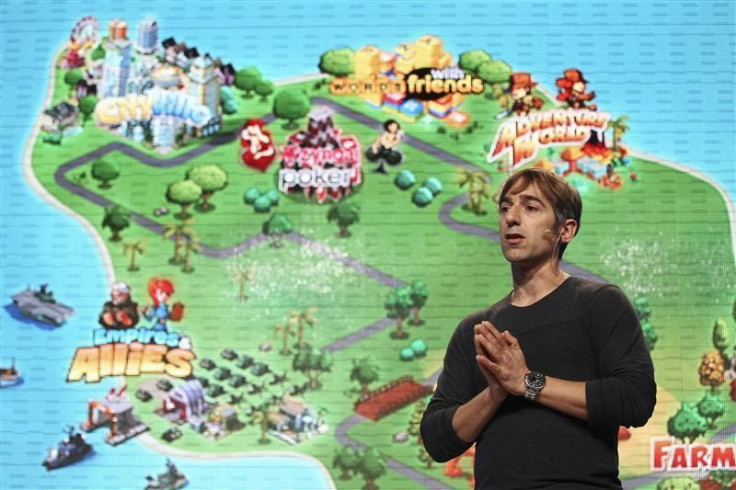 Gamasutra reports that Mark Pincus, Zynga CEO cashed in his stock in the company months before the price dropped. After selling shares at around $12 each, the company has watched as the shares have dropped as low as $3, following disappointing performance on the stock market. Zynga has consistently reported losses since going public, however; news of the CEO dumping his stock is a blow to the company's image.
Of all the insiders involved in the deal, Pincus made the most money, netting around $200 million from the sale. Overall, the stock dump generated around $516 million dollars for those who decided to get rid of the stock. Eight other individuals apparently made off with eight-figure paydays, as well.
Doug Anmouth, analyst at J.P. Morgan said in Wall Street Journal interview that "Facebook's promotional changes are likely to negatively impact Zynga for multiple quarters," adding "the only near-term positive catalysts are likely to include potential share buyback and strategic opportunities." The promotional changes are likely in response to the decline in social and casual gaming.
With Zynga struggling over the past few financial quarters, news that the CEO and others dropped their stock at $12 a share before it dropped to $3, has caught the gaming industry's eye. While the social gaming market has seen a steep decline over the past few months, mobile gaming remains solid, with games like "Draw Something" and "Words With Friends" (both Zynga properties) still averaging millions of players a day. The revenue generated by those games has seen a decline, even though users still log on and play, day to day, according to the Wall Street Journal. This decline has also impacted Facebook, which generates revenue from social gaming developers, as well, with Zynga chief among them.
© Copyright IBTimes 2022. All rights reserved.
FOLLOW MORE IBT NEWS ON THE BELOW CHANNELS