1-Month-Old Baby Dies After Family Car Plunges Into River; Body Found 3 Days Later
KEY POINTS
The accident took place Friday in Laval, Quebec, Canada
A 4-year-old child was also involved in the incident
The mother, who was driving the vehicle, remains in hospital in critical condition
The body of a 1-month-old baby was retrieved from a river three days after his family's car plunged into the water in Canada.
The accident took place Friday in Laval, Quebec. The police divers fished out the baby's corpse from the Rivière des Mille Îles.
The victim's 40-year-old mother and a second child, who were in the car, survived the incident.
As the mother's condition remained critical, the police have not been able to question her regarding the incident. An investigation was currently underway into the vehicle mishap.
While the mother remains in the hospital, her 4-year-old child, who was also involved in the incident, was released from the hospital into the care of her father, CBC News reported.
The missing boy's remains were found near the area where the vehicle was partially submerged, the police said. For three days, the police and firefighter crews searched for the baby in the river.
"The baby is small and it's inside the water. It's really not clear so it makes the search very difficult for the people that were helping on the scene. The current also caused some difficulty," Stephanie Beshara, a spokesperson for Laval police, said, according to CTV News.
Beshara also said they threw pumpkins about the same size as the baby into the water in order to determine the flow of the current.
It remains unclear how the vehicle veered off the road and plunged into the river.
Last month in a freak accident in Malaysia, a 2-year-old child died after falling down from a baby chair while at a restaurant. The toddler was with his parents in Taman Sutera for lunch when the incident took place. "They sat the victim in a baby chair for the meal," Johor Bahru North deputy police chief Fariz Ammar Abdullah said at the time. "About an hour later, the boy was said to have suddenly kicked the table, tipping the baby chair over.
"That was when the boy's head hit the ground, causing him to cry loudly before fainting," he said in a statement. The victim's father rushed the child to a private clinic nearby. However, the doctor said the child's condition was serious and he must be taken to a speciality hospital. The child was declared dead at the speciality hospital.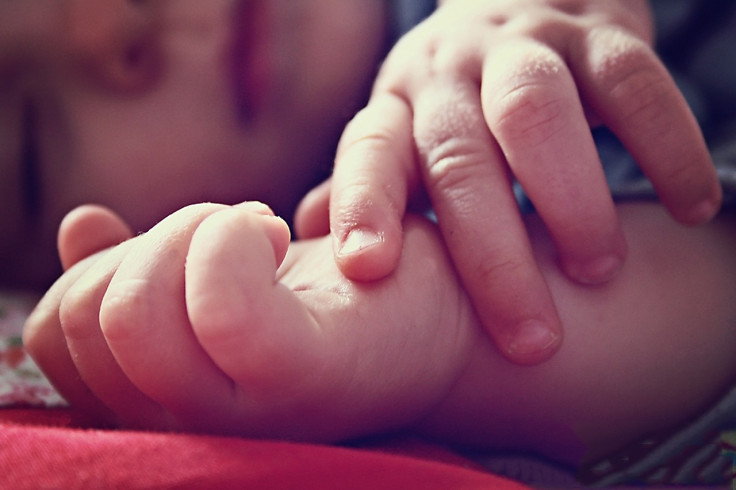 © Copyright IBTimes 2023. All rights reserved.