10 Best Universities & Colleges In USA 2022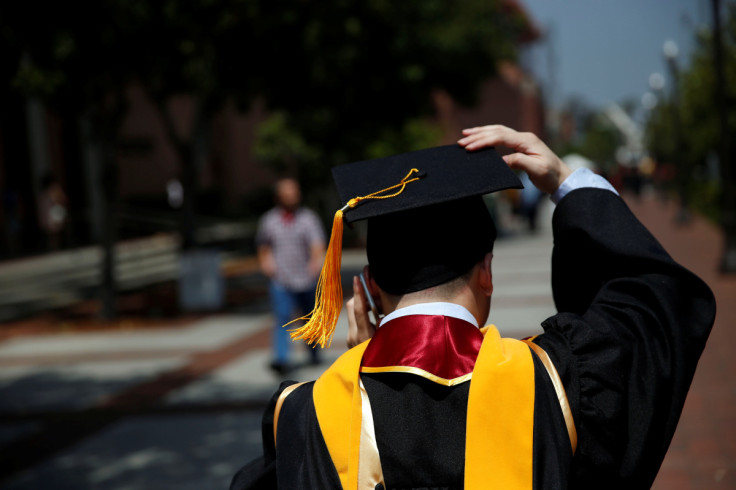 KEY POINTS
Two universities in Massachusetts are in the top 10 colleges for 2022
MIT topped the list of best colleges in the U.S. for 2022
Some of the top universities and colleges offer financial aid and housing to students
There are almost 4,000 colleges and universities in the U.S. But some are more popular than the others due to their research focus, the leading curriculum in the science, technology, engineering and mathematics (STEM) fields, or their activism and involvement in social sciences and public policies.
Let's take a look at the best universities and colleges in the country for 2022:
Massachusetts Institute Of Technology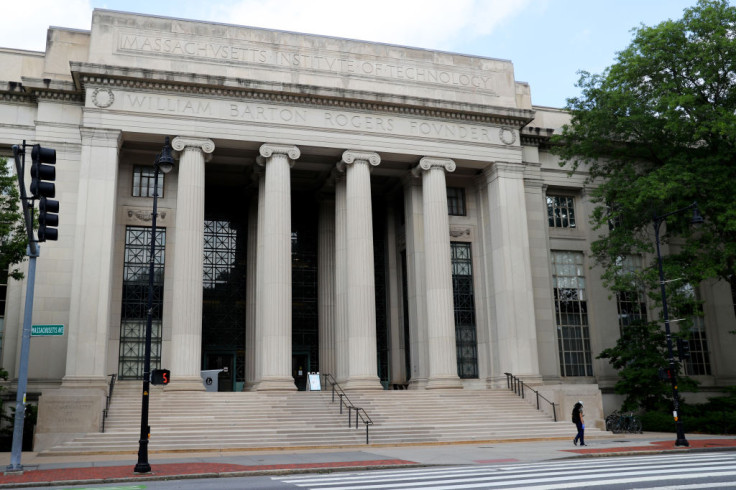 The Massachusetts Institute of Technology, popularly known as MIT, is a leading global research university that attracts some of the most brilliant students devoted to STEM and other areas that serve the advancement of the modern world. As a testament to the bright minds that occupy the campus, in 2021, MIT researchers filed 439 patents. About 25 companies were formed using MIT's intellectual property. One of MIT's current research projects is the MOXIE experiment, which has reliably produced oxygen on Mars.
MIT is also known for its mural-lined tunnels beneath its campus in Cambridge, Massachusetts. Though it is popularly known to focus on STEM, its students must complete a wide-ranging core curriculum, including laboratory and a 100-yard swim test.
Physicist Richard Feynman, architect I.M. Pei, and Italian Prime Minister Mario Draghi are some of the brilliant minds who went to MIT. Pei went on to design four buildings on campus, and Feynman won the Nobel Prize.
Stanford University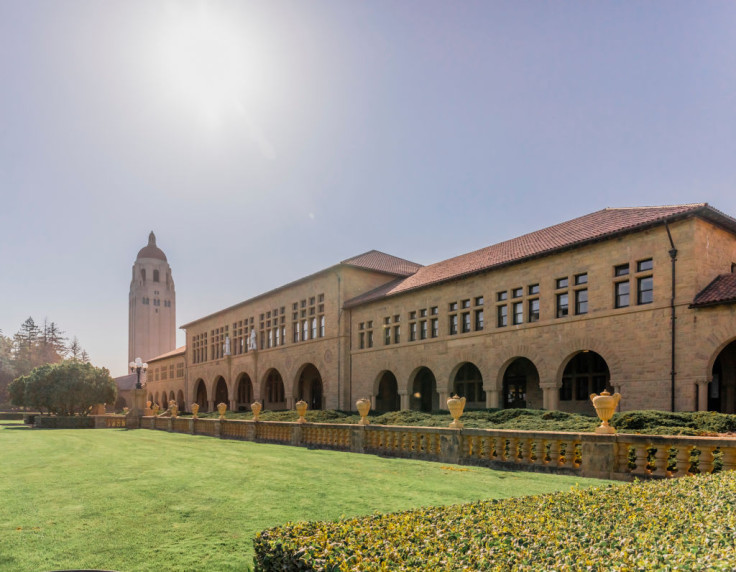 Located outside Palo Alto, California, Stanford is a world-class private research university known for its STEM program. Its engineering school served as home to some of the most accomplished innovations in Silicon Valley. It has 36 varsity teams and 33 club sports, as well as active Greek life. It is also active in community service through its Cardinal Service program.
Stanford University has a strong commitment to providing affordable education. Families with annual incomes below $75,000 do not need to pay tuition, room, or board at the university.
Famous people from Stanford University include billionaire venture capitalist and PayPal co-founder Peter Thiel, Instagram co-founder Kevin Systrom, Senator Cory Booker and the first female Supreme Court Justice Sandra Day O'Connor.
University of California, Berkeley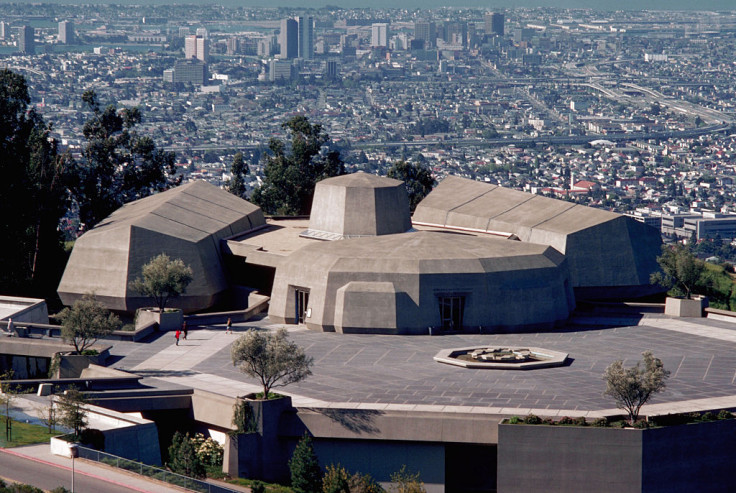 With over 150 departments, eight interdisciplinary research units, five colleges and one school, UC Berkeley is one of the top public universities in the U.S. Focused on leading technological and social change, the university's faculty has been involved in the discovery of Vitamins E and K and the creation of the flu vaccine. UC Berkeley's faculty has also produced 4 Pulitzer Prize winners.
UC Berkeley offers a housing program for students to live on campus, enabling them to be part of a community with similar interests. Students are involved and active in social justice movements, with the university being the top producer of Peace Corps members. Over 5,300 students are involved in off-campus public service programs.
Actor Chris Pine, Apple co-founder Steve Wozniak and feminist activist and writer Betty Friedan are some of UC Berkeley's alumni.
Princeton University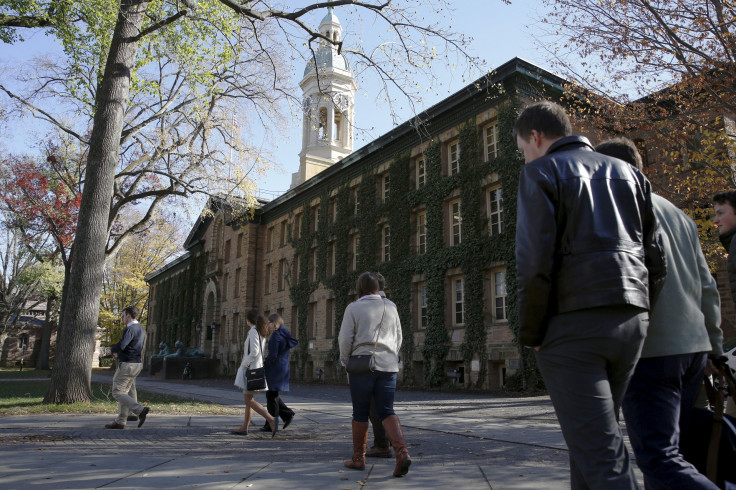 The fourth oldest college in the United States, Princeton University is a leading private research university with six residential colleges on its campus in Princeton, New Jersey. It offers 30 majors and 50 certificates, with some of its most popular programs being in the fields of STEM, social sciences and public policy.
It offers guaranteed housing for students during their four years in school. The school covers full tuition, residential college fees, and room and board for students whose families have an annual income of $65,000 and below. The university is committed to service through learning, professions, and community connections, and students are bound by their drive to achieve.
Princeton has produced 21 Rhodes Scholars in the last decade, and 18 alumni recipients of the Nobel Prize. The former first lady Michelle Obama, civilian leader David Matthews, the founder and CEO of Amazon Jeff Bezos and American short story writer F. Scott Fitzgerald are some of Princeton's notable alumni.
Columbia University
Columbia University is one of the top universities in the U.S. located in New York. This private Ivy League university provides students with a wealth of resources and learning opportunities possible because of its location. Students who attend Columbia for its broad liberal arts education can learn about literature, writing, art and science. Over 350 student organizations exist on campus. Students get guaranteed housing for four years.
The university is home to three undergraduate programs – Columbia College, the College of Engineering, and the School of General Studies for nontraditional students. Nearly $1 billion of Columbia's funding is dedicated annually to research. The Columbia magazine also keeps the community informed about current events and life on campus.
Some of Columbia's famous alumni include five founding fathers, nine Supreme Court justices, and 34 presidents and prime ministers, including Barack Obama, Theodore Roosevelt, Franklin D. Roosevelt and Dwight D. Eisenhower.
University of California, Los Angeles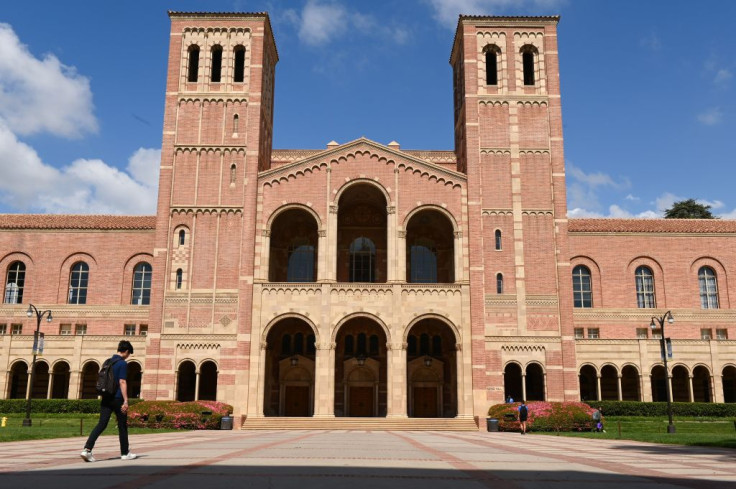 Abbreviated UCLA, the University of California, Los Angeles, receives the most applications in the country, intending to welcome applicants from all backgrounds. It offers more than 125 undergraduate majors and the opportunity for students to learn from award-winning faculty members. UCLA is a public research university, with two on-campus centers assisting in matching faculty and undergraduate students for research opportunities.
UCLA is one of Forbes Best Value colleges in 2019. Merit scholarship opportunities are available for students of UCLA.
Director Francis Ford Coppola, Senator Kirsten Gillibrand and basketball player Russell Westbrook all studied at UCLA.
Williams College
Williams College is one of the oldest and most prestigious schools for liberal arts in the country. Despite being known for liberal arts, the college also produces students in math and sciences, with popular majors including economics, biology, and mathematics. It is located in Williamstown, Massachusetts. Though it does not require mandatory courses, Williams College has rigorous requirements for students of the arts and humanities, science, mathematics and social sciences. It has a strong emphasis on developing research, analytical and communication skills.
This year, Williams College made headlines when it became the first college in the U.S. to have an "all-grant" financial aid policy. This eliminates the need for loans and student employment. Williams College also has a proactive varsity team, with roughly a third of its students playing a varsity sport.
Former President James Garfield, billionaire Herbert Allen, Jr. and director John Frankenheimer are some of the notable alumni of Williams College.
Yale University
The second oldest Ivy League school, Yale University, is located in New Haven, Connecticut and has fourteen residential colleges on campus. It is known for programs in history, economics, psychology and English. But Yale encourages its students to study unknown academic fields as well.
Yale provides over 1,200 research opportunities to its undergraduate students, spanning science and technology fields in 45 degree programs. It also provides financial aid to help students study without needing loans, regardless of immigration status or citizenship.
Five U.S. presidents went to Yale, including Gerald Ford and Bill Clinton, who attended Yale Law. Actors Meryl Streep, Lupita Nyong'o and Claire Danes are also notable Yale alumni.
Duke University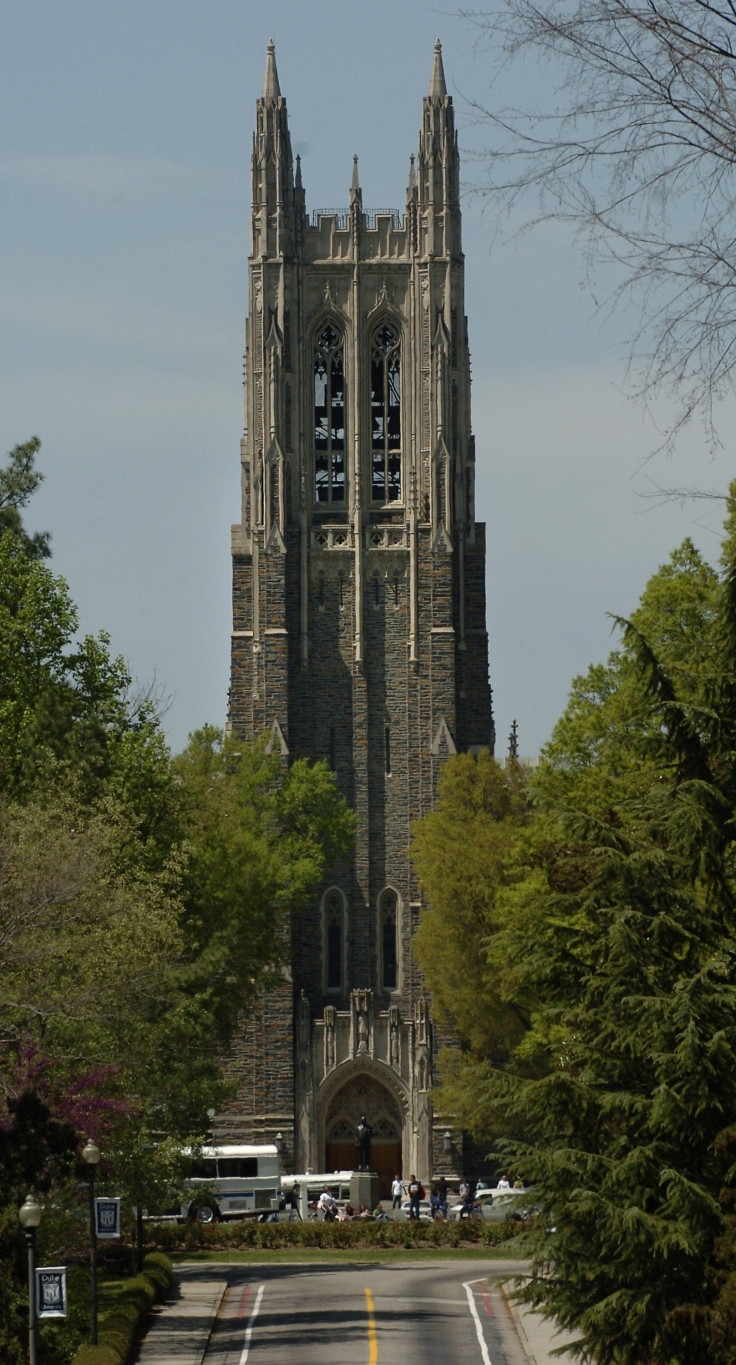 Duke University's campus is in Durham, North Carolina, where it provides 53 undergraduate majors. Its top programs include computer science, economics and public policy. It is the ninth largest recipient of federal research funding, with the majority of this going to life sciences and clinical trials research.
It is known as an athletic powerhouse through its team, the Blue Devils, but it also has a prolific student newspaper, The Chronicle, which has been in operation since 1905. Duke is reported to have a cost of attendance totaling $81,488. The university pledges to meet its students' financial needs completely, and it is reported that over 60% of its students graduate with no debt. In 2019, Duke spent over one billion on research. One of its most recent breakthroughs is the creation of a tool that addresses preventable hearing loss in children.
Billionaire Melinda French Gates, former WNBA President Lisa Borders and NBA star Kyrie Irving graduated from Duke University.
University of Pennsylvania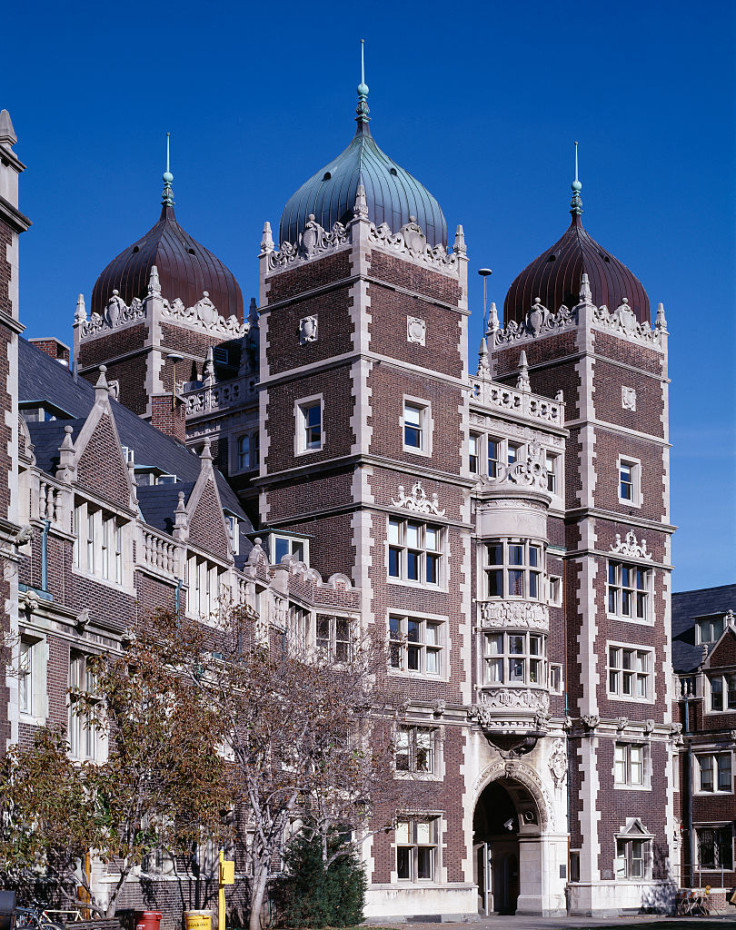 Also known as UPenn, the University of Pennsylvania covers almost 300 acres in west Philadelphia. The Ivy League school offers four undergraduate colleges – College of Arts and Sciences, School of Engineering and Applied Sciences, School of Nursing, and the Wharton School. It is near several neighboring colleges and within proximity to downtown Philadelphia.
UPenn provides financial aid for its students through grants and work-study funding. It has a need-blind system for applicants from the United States, Mexico and Canada. It also has hundreds of social organizations across professional clubs and cultural groups, including its independent student newspaper, The Daily Pennsylvanian.
One of the most famous names associated with UPenn is its founder Benjamin Franklin. But it has also produced graduates such as singer-songwriter John Legend, entrepreneur and billionaire Elon Musk and former President Donald Trump.
© Copyright IBTimes 2023. All rights reserved.