109 Hippos Killed By Possible Anthrax Outbreak In Namibia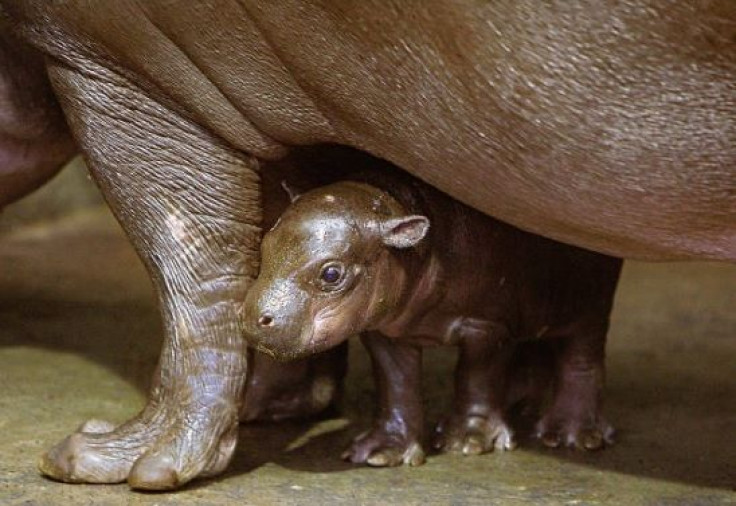 Over 100 hippos were killed from a suspected anthrax outbreak in Namibia, New China reported Monday. The incident happened at Bwabwata National Park, which is one of Namibia's biggest game parks in the Zambezi region. The hippos died over the course of a week, with the first 10 deaths being reported Oct. 1.
"We suspect an anthrax outbreak, but our veterinary is still yet to confirm that," Apollinaris Kannyinga, The park's deputy director, said.
At least 109 hippos were killed by the suspected outbreak. It was the first time a deadly epidemic of that caliber hit Namibia. The African country had an estimated 1,300 hippos before the outbreak wreaked havoc on the population, New China reported.
"As we speak, the number of deaths is 109. We suspect an anthrax outbreak, but our vete­rinary team is still to confirm that," Kannyinga told The Namibian Sunday. "We even saw the one in Tanzania, so as much as the numbers seem to be high, the hippo population usually recovers."
The hippos' dead bodies had not been disposed of yet.
Officials were monitoring the situation. "The other mortalities are dispersed over the river, and the crocodiles and vultures are feeding on them," the park's director said. "We will just sensitize the community not to try and get the meat of these dead hippos for consumption."
Anthrax is caused by Bacillus anthracis, the Centers for Disease Control and Prevention writes. It can be found naturally in soil and affect domestic and wild animals like sheep, goats, antelope, deer and cattle.
"Anthrax is rare in the United States, but sporadic outbreaks do occur in wild and domestic grazing animals such as cattle or deer," the CDC writes. "Anthrax is more common in developing countries and countries that do not have veterinary public health programs that routinely vaccinate animals against anthrax. In the United States, yearly vaccination of livestock is recommended in areas where animals have had anthrax in the past."
Follow me on Twitter @mariamzzarella
© Copyright IBTimes 2023. All rights reserved.