14 Dead, 500 Fall Sick As Toxic Gas Leak Threatens Pakistan
An apparent toxic gas leak has killed 14 people and left hundreds of people sick in Pakistan, as officials scrambled to find the source of the problem. Officials, however, suspected that the gas leaked from docked ship at Karachi Port.
Concerns are growing in Karachi, Pakistan, as the toxic gas still seemed to be leaking. Residents in the Sindh province of Karachi said that they received a warning Sunday, saying there had been some sort of gas leak and that people were dying.
"Hordes of people [were] coming with their faces covered, ambulances rushing towards the port. Our car windows were rolled up but eyes were irritated and burning; something is clearly wrong. We've evacuated our home," Sundus Rasheed, who lives in Karachi's seaside neighborhood of Kemari, told CNN.
The officials in Karachi were, however, not able to find any evidence of a toxic gas leak and were not able to explain the origin of the problem.
"All terminals and berths have been checked. Even private terminals, the oil piers, oil installation areas have been checked. No gas or chemical leakage. If there was a gas leak at the port the first affected would have been the people who work near the court," Karachi Port Trust Chairman Jameel Akhtar told CNN.
Till now, 14 people had died due to exposure to toxic gas and 500 others were left sick with some ending up in intensive care. Dr. Zafar Mehdi of Sindh Province's Health Department said that autopsies were carried out on the dead.
According to Rasheed, the residents in the port city were panicked.
Owing to the officials' inability to tackle the situation, small protests erupted in the city against the government, with protestors coming out wearing masks and demanding answers from the officials.
The Pakistan Navy had taken samples from the sea port area and results were being awaited, Akhtar said.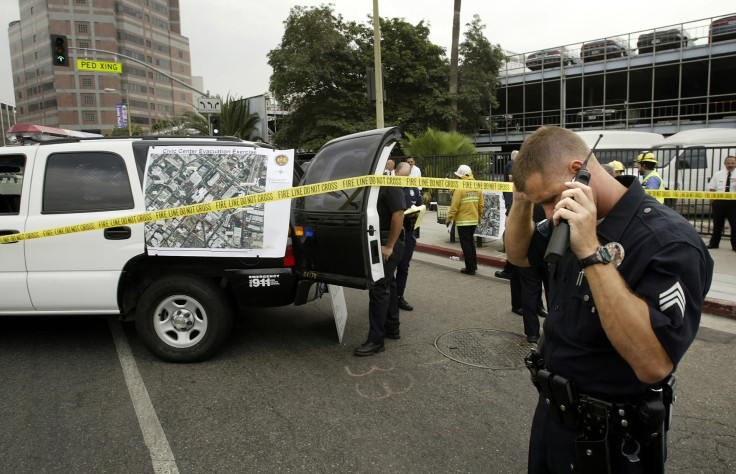 © Copyright IBTimes 2023. All rights reserved.