14 Ways Drones Will Change The World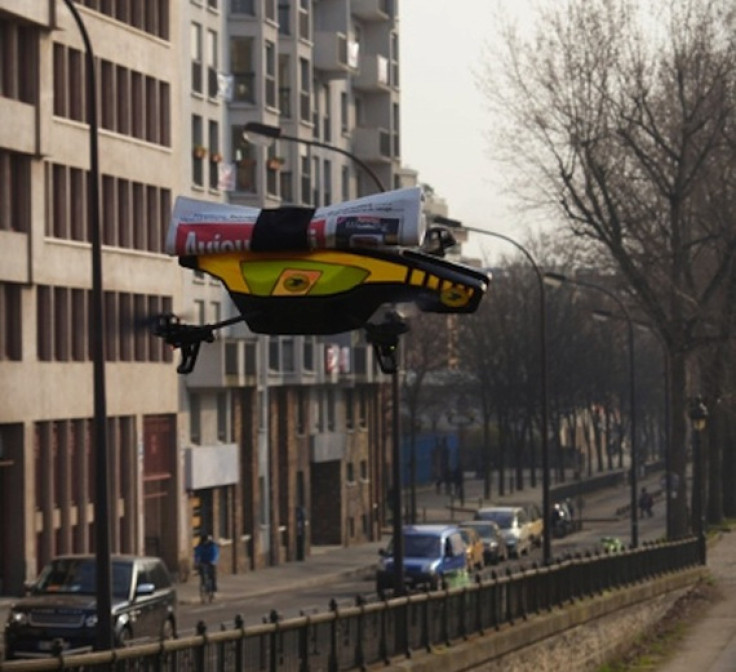 Military drones, or unmanned aerial vehicles (UAVs), have been heavily criticized in the media for their use in recent conflicts, but now there are an increasing number of reports about peaceful, commercial uses of drones. Today, the worldwide drone market is worth approximately $89 billion, and the pilotless aircraft are being deployed for a whole range of new uses. In fact, the market for drones would be much bigger if commercial drones weren't illegal in the United States, although the Federal Aviation Administration (FAA) is expected to change the rules in 2015 to allow drones to be integrated into U.S. airspace.
Here are 14 commercial uses for drones.
1. Search and Rescue: As early as 2006, the Los Angeles County Sheriff's Department began experimenting with a drone called SkySeer, a search-and-rescue drone that can be programmed to scan areas inch-by-inch, making it more resilient and thorough than humans. Recently, the Orange County Sheriff's Department bought a drone, and it's awaiting the FDA's permission to use it.
2. Farming: Surveillance drones could be equipped to spray pesticides and analyze a farmer's land from above, which could give farmers valuable information on how to boost their harvests.
3. Privacy and Safety: The Burning Man festival in Nevada sees a large number of amateur UAVs. Many people look at the festival as a good example of how to balance public drone use with privacy and safety concerns.
4. Herding sheep and cattle:
Quadcopters could replace dogs as herders, as farmers in England are already turning to drones to monitor their livestock. These drones aid farmers with big farms in finding sick, distressed, injured or escaped animals. Their use could be expanded to large farms in Australia, some as large as Israel, where cattle number in the hundreds of thousands.
5. Forest Fires: A real-time monitoring system in France has been developed by Fly-n-Sense and is being used in the countryside to monitor fire outbreaks and the spread of flames. Lightweight unmanned aircraft are also being designed to help tackle the biggest and most fierce fires.
6. Endangered animals: A recent $70,000 grant to the OI Pejeta Conservancy in Kenya has meant that it can monitor the last four remaining northern white rhinos and help protect them from illegal poachers.
7. Mapping: The X8, a drone developed by 3D Robotics, can map out vast areas of land using high-resolution videos and photographs. The versatile drone can reach places that humans and large aircraft would not normally be able to go.
8. Delivering Aid: U.S.-based Matternet has developed a fleet of drones capable of delivering life-saving items to rural and underdeveloped areas. The project is looking to expand with help from the Bill and Melinda Gates Foundation.
9. Archaeology: Since vandalism at archeological sites like Machu Picchu is a severe problem, archeologists and officials are turning to drones to deter contractors and builders, who have routinely destroyed historical sites around the globe. These drones will also be used to make three-dimensional maps of sites instead of relying on flat maps.
10. Messages and Mail: While initially appearing as a gimmick drone, these Japanese-produced messenger drones have LED lights on the tip of their rotor-blades that display pre-programmed messages when they rotate. These drones could be used to pass messages in dangerous environments. A French-made postal drone called Parrott is also being tested to deliver mail and newspapers.
11. Guides: MIT has developed a guide to help students navigate the maze-like campus. Skycall was developed by an MIT research group called Senseable City Lab.
12. Art: Picture this: a remote controlled stuffed cat. The piece known as Orville was created by Dutch artist Bert Jansen. The art was first displayed in Amsterdam, and Jansen has gone on to create other stuffed-animal drones.
13. Theft: Deutsche Telekom AG (FWB:DTE), a German telecommunications provider, was so fed up with thieves stealing its copper that it hired a company to use a drone to tag the cables with artificial DNA, miniature labels and special paint, making the stolen copper unsalable.
14. Delivery: Amazon.com Inc.'s (NASDAQ:AMZN) drone plans appeared in the media recently, and tests for its delivery service appear to be ramping up. Domino's Pizza Inc. (NYSE:DPZ) has also come up with an incredible way to deliver your pizza.
© Copyright IBTimes 2023. All rights reserved.