17,000 Chinese Officials Violated Xi Jinping's Austerity Rules Over The Past Year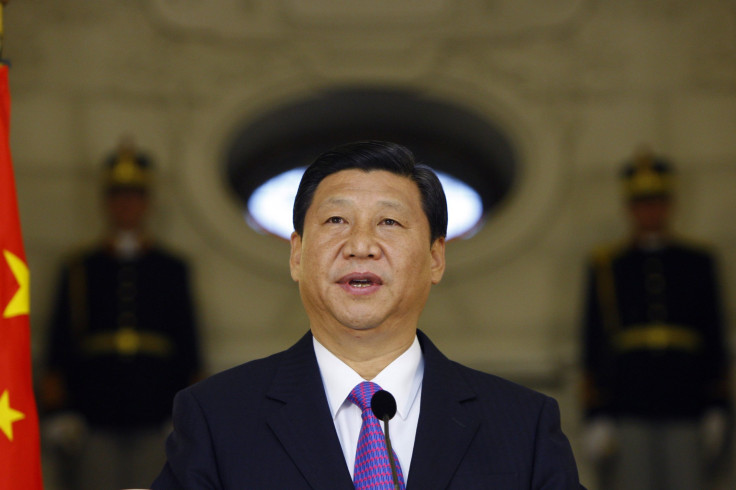 Roughly a year after Communist Party Politburo member Xi Jinping, now party chief and president of China, rolled out a series of crackdowns on official spending and debauchery, nearly 17,000 government functionaries have been punished for disregarding the new austerity measures.
The state-run Xinhua News Agency, citing the party's Central Commission for Discipline Inspection, reports a total of 16,999 people have been punished for violating Xi's frugality measures. The campaign targets everything from lavish banquets to soliciting bribes to adultery.
The report says infractions include a range of violations like a "ban on government building projects, excessive spending on receptions, use of government vehicles for private purposes, unnecessary trips in China and abroad using public money, as well as excessively large wedding banquets."
Over the past year, several politicians have had their exorbitant spending, bribery and adultery exposed with the help of China's watchdog social media. A year later, it still seems that way. A photo of a written contract between Tao Yi, a senior tax officer from southern Guangxi province, and his mistress, identified only as "Ms. Fan," is going viral in China, which stipulates the conditions of Tao's extramarital arrangement. In exchange for Fan's silence, and their once-a-week meetings, Tao agreed to "take care of the woman's living costs." If either party fails to honor the written agreement or causes "mental distress" to the other, a fine of 10,000 yuan, roughly $1,640, would be charged.
After being exposed online, Tao was quickly removed from his position, with a full investigation pending. According to the Telegraph, a government spokesperson told the Beijing News Tao's activities were being investigated, involving the tax bureau and officials from the local disciplinary committee.
While it is not uncommon for politicians to keep mistresses, many officials get in trouble for spending state funds on these women, which would be a clear breach of several laws put forth by Xi's regime. In August, the state-run Global Times published an op-ed calling for banning officials from nightclubs after a group of judges in Shanghai were caught allegedly soliciting prostitutes. The ban, the newspaper said, would help protect officials from the temptation of corruption.
© Copyright IBTimes 2023. All rights reserved.